Inecto Colours
What does your hair colour say about you? That you're young and trendy? Crazy and adventurous? Stylish and sophisticated?
With a range of INECTO Colours' 11 bold shades, your hair colour can say whatever you want it to! Express yourself and let your natural beauty shine through with shades like Ruby Red, Passion Plum, Hot Chocolate, and Caramel Blonde. Pick a signature colour or experiment with them all!
INECTO Colours gives you the power to change the colour of your hair as often as your heart desires. Or at least, as often as your mind changes! And with its added Aloe and Protein conditioner and After Colour treatment, this affordably priced premium product is the all-in-one hair care solution your hair has been waiting for.


Trending Articles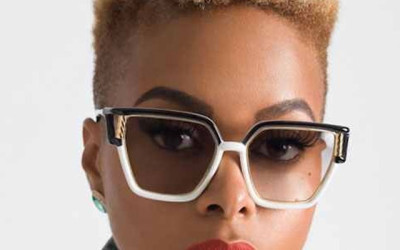 Blonde hair is bold, fearless and fun, in the words of Rob Stewart, 'Blondes Have More Fun'. Blonde hair colour amongst black woman has always represented a big and colourful personality. Not every black woman can pull it off; instead, they stay in their brown or black hair colour lane.
Facebook Page
Goodbye greys. Hello black and beautiful. With a blend of two oils and honey, Inecto Ultra Gloss Black Berries nourishes while giving you a stunning colour. #Inecto #InectoUltraGloss