Adama Paris, Senegal
The first stop on the Obamas' trip to find some African designers was Dakar, Senegal. Though she headed into the country's capital city just a few days after the closing of Dakar Fashion Week (DFW), it was still a great opportunity to grab designs shown on the runway. DFW's organiser, Adama Ndaiye, is well known in Africa's fashion scene. Though the cut of pieces in her latest collection may be a stretch from Michelle Obama's safety zone, this may be a risky wardrobe touch to compliment the First Lady's recently cut bangs.
Photo Credit: Adama Paris
---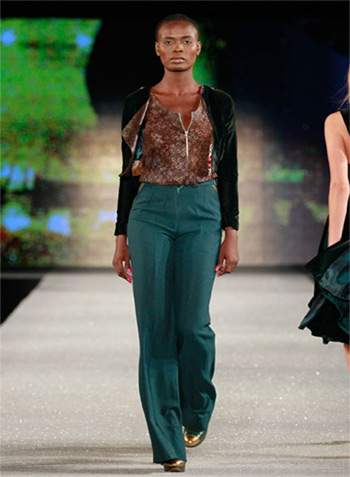 Christie Brown, Ghana
Like many designers based in Africa, Ghanaian-born Aisha Obuobi is creating stand out pieces without using the traditional wax materials popularly associated with fashion from the continent. Her most recent collections include tie-dye patterns and cotton materials, quality additions to the First Lady's colourful wardrobe.
Photo Credit: Christie Brown
---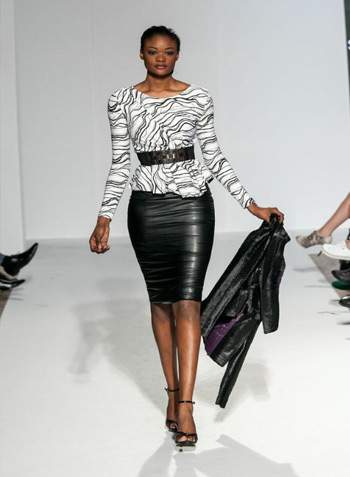 Thula Sindi, South Africa
Michelle Obama may be a "Thula Sindi woman." Sindi, who was recently named South Africa Tourism's Designer of the Year, is a favourite of Africa's most famous wives. Including Dr Precious Moloi, wife of mining mogul Patrice Motsepe. He describes the ideal consumer of his elegant yet edgy brand as a "sleek, mobile and ambitious" woman who, among other things, "makes her own fashion choices" and "wants clothes that translates internationally while still looking personalised."
Photo Credit: Thula Sindi
---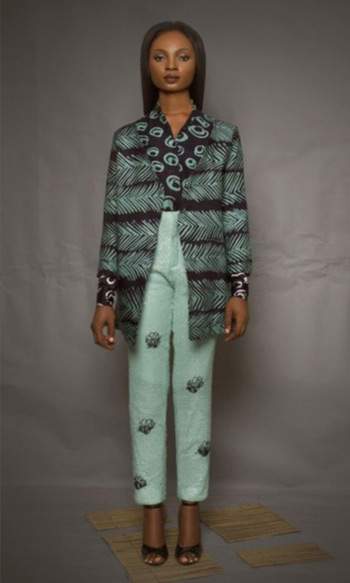 Maki Oh, Nigeria
She's young, but African designer Amaka Osakwe has gotten quite the handle on achieving a balance between playful and classic chic. The 26-year-old, who lives and works in Lagos, Nigeria, is viewed as a rising young star in Africa's intimate fashion circle. Where her designs have been seen on runways in New York and South Africa. Her Spring/Summer collection includes knee-length dresses and pencil skirts made with customised silk and satin fabrics also designed by Osakwe. One of her knee-length wrap skirts may be a great addition to the First Lady's closet.
Photo Credit: Maki Oh
---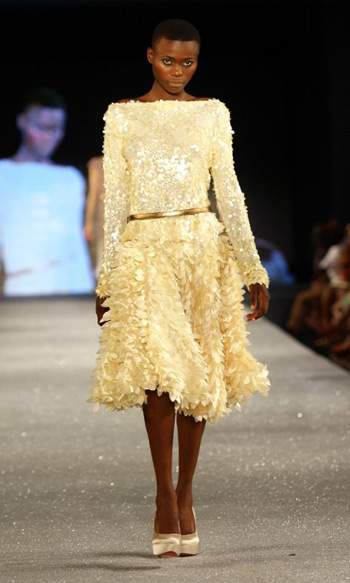 Gavin Rajah, South Africa
South Africa's Gavin Rajah is a veteran designer whose gowns have been tailored to fit some of the world's most recognisable women. Rajah, who is based in Cape Town, has dressed a number of celebrities. The aforementioned includes Beyoncé and Celine Dion. Whether the First Lady is out to dinner with dignitaries or a fundraising event, it will be nice to see Mrs Obama make an entrance in a dress from Rajah.
Photo Credit: Gavin Rajah
---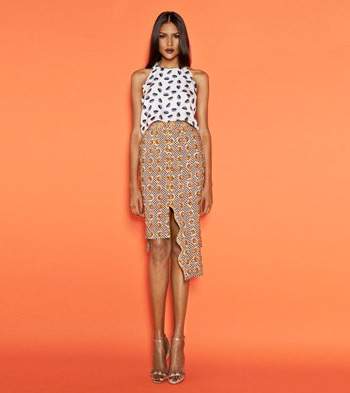 Jewel by Lisa, Nigeria
Thankfully, Michelle Obama is not afraid to mix and match prints, and neither is Nigerian designer, Lisa Folawiyo. As the creative director and founder of the luxury brand, Jewel by Lisa, Folawiyo has dressed Nollywood Actress Genevieve Nnaji and U.S.Television Personality LaLa Vazquez.
Photo Credit: Jewel By Lisa
---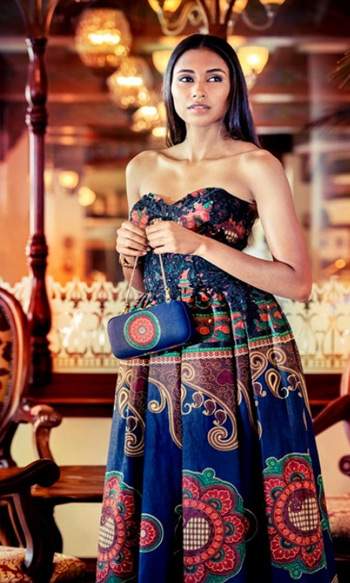 Taibo Bacar, Mozambique
Taibo Bacar has fast become one of the African designers to watch. The Mozambican designer's clothing is an aesthetically pleasing mix of rich fabrics, loud prints and colours that make it easy to add to any woman's everyday ensemble. The First Lady, in particular, is a fan of a well-fitted pencil skirt. She may really enjoy combining Bacar's skirts with some of her favourite labels.
Photo Credit: Taibo Bacar
---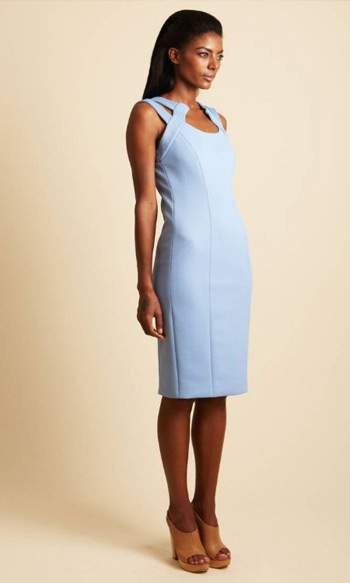 Mimi Plange, Ghana
During a 2012 U.S. talk show appearance, the First Lady wore an A-line skirt from Ghanaian-born designer Mimi Plange. Planges S/S 2013 collection is a combination of soft colour tones and intricately detailed, structured skirts and dresses. Mrs Obama has not worn the African designer's pieces since that interview, and we're hoping she'll consider wearing Mimi Plange again.
Photo Credit: Mimi Plange
---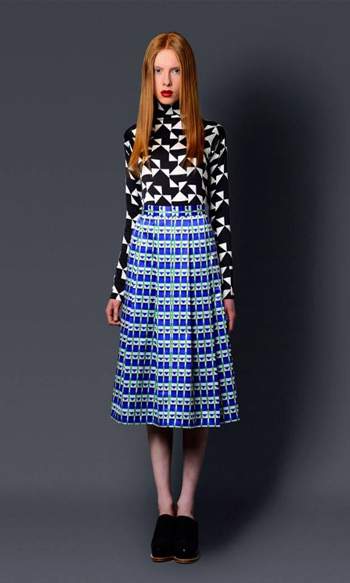 Sindiso Khumalo, South Africa
African designer Sindiso Khumalo is another rising star. The South-African womenswear designer creates with special attention to textile designs. The playful patterns of her skirts and tops are an easy fit for the First Lady's vibrant, day-to-day style.
Photo Credit: Miss Milli B, Blogspot
---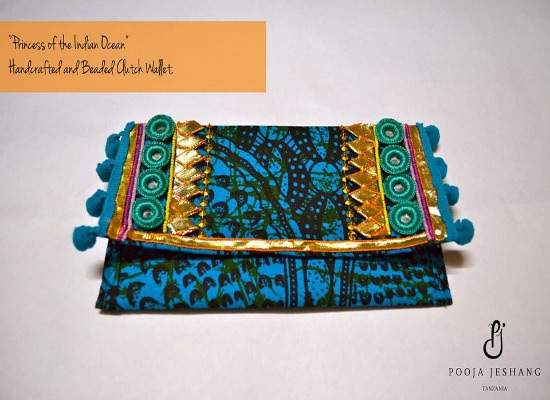 Pooja Jeshang, Tanzania
Pooja Jeshang's designs are eye-catching, but perhaps a bit too colourful for the First Lady. Accessories, like a beaded or embroidered clutch made by the Tanzanian designer, might add a nice, bright touch to Mrs Obama's everyday ensembles.
Photo Credit: Pooja Jeshang, Facebook
Source: www.africa.com
Follow Inecto on Facebook and Instagram!
Comments