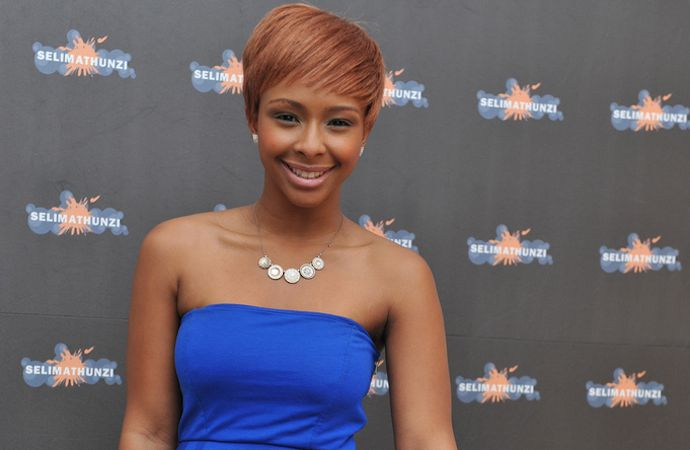 Boity's celebrity hair is the gift that keeps on giving. She never shies away from hairstyles that are trending. We've seen her in long weaves, short weaves and an assortment of braided looks. We've seen her cut her hair, grow it back again and colour it in trendy hair colours. We've seen her cut her hair and then colour it blonde and then red. She's always so stunning. We've gathered 10 of her iconic hairstyles dating back from 2013 to now. Let's see the journey that her hair has taken and see why she's our celebrity hair crush.
2013
Beautifully brown
The year of the pixie cut. Like Halle Berry and Rihanna, we were all rocking this cropped style. Boity was our local inspiration, rocking a light brown one when she acted in Rockville. This lady knows how to accentuate her delicate features.
If you have a 100% human hair weave you can rock this #throwback look using Inecto Rich Copper.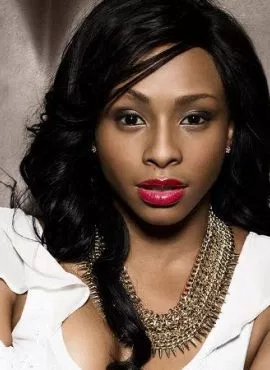 Gorgeous in dark curls

In the same year, she took a walk on the dark side and went for long curls. She looked like a Spanish mamacita. We loved this look, in the years thereafter, she continued to look flawless.
Image Source: chikitahair.com 
Dark hair and red lips is a win in any book.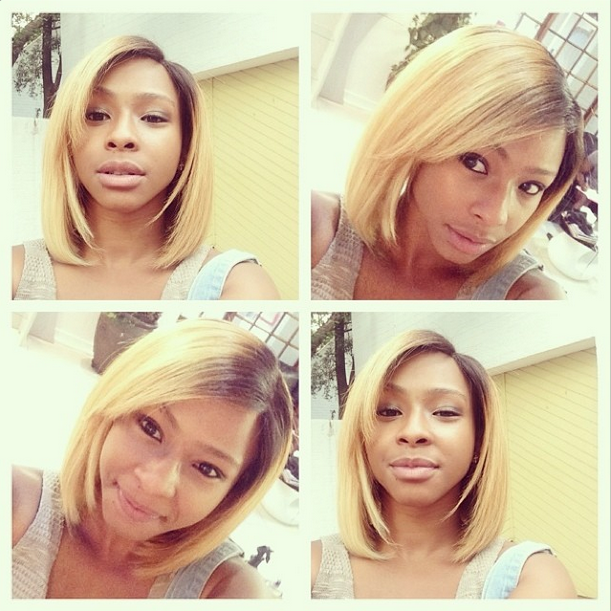 2014
Blonde ombre babe
Fast forward to 2014. When it comes to blunt bobs, bright colours and dark roots she gets a 10 out of 10. She greeted 2014 with a banging new colour. She maintained the weave, but swapped it out for a something a bit longer.
Side note: If your weave is 100% human hair, you can use Inecto's Sunkissed blonde to  achieve a similar look.
If not blonde, how about Cherry Red? Yes, ma'am. Take notes from Boity.
Image Source: you.co.za
She looks so amazing in blonde.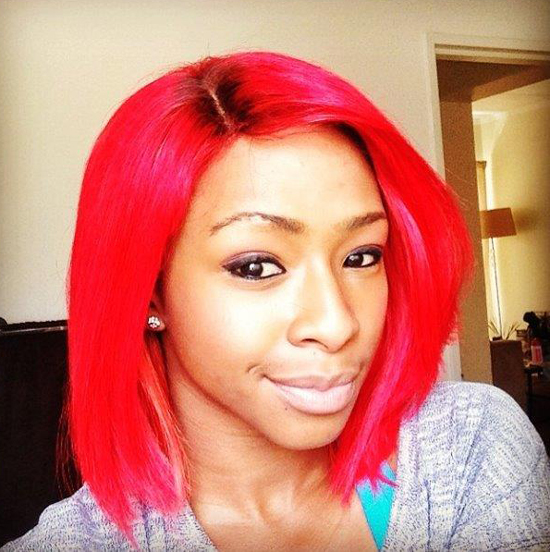 Rocking that red


Image Source: bona.co.za
We bet you want to colour your weave now too, don't you?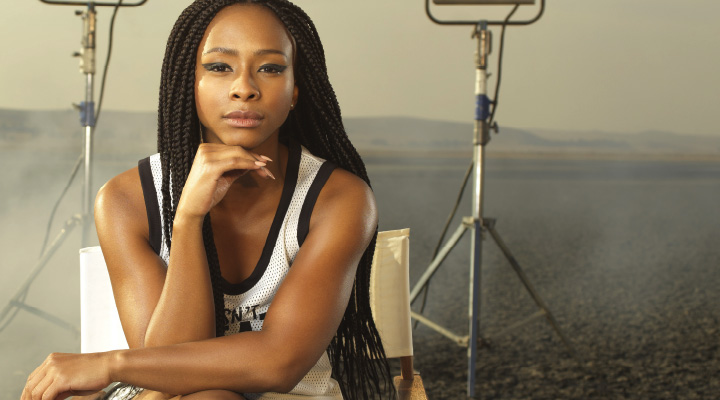 2015
Braid game on point
Boity knows how to rock braids. From Durban July to her Legit campaign, she made us want to get some box braids!


Image Source: all4women.co.za
When she sports braids, she does it well.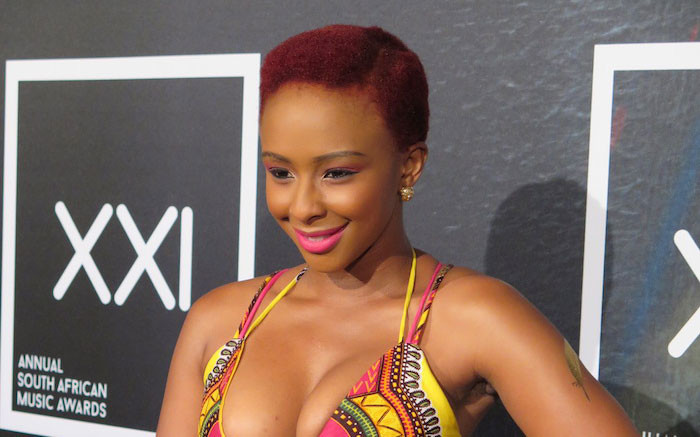 If that wasn't enough she impressed us again. At the 2015 South Africa Music Awards, she looked showstopping with a sexy dress and a bold celebrity hair colour that suits her. With the chic side parting, she looked like a goddess.


Image Source: ewn.co.za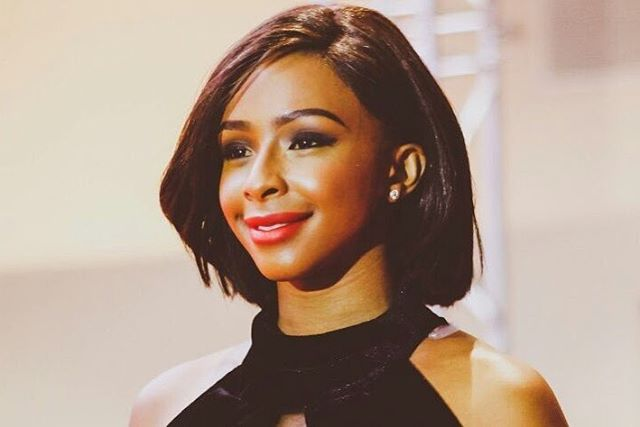 Elegant. Short. Bob
Her hair keeps with the times. We struggled to find the best one for each year because this stylista gave us so much to choose from. From bob to cornrows, she exudes sexiness. She simply moves swiftly from one gorgeous celebrity hairstyle to the next.
You can never go wrong with a classic bob.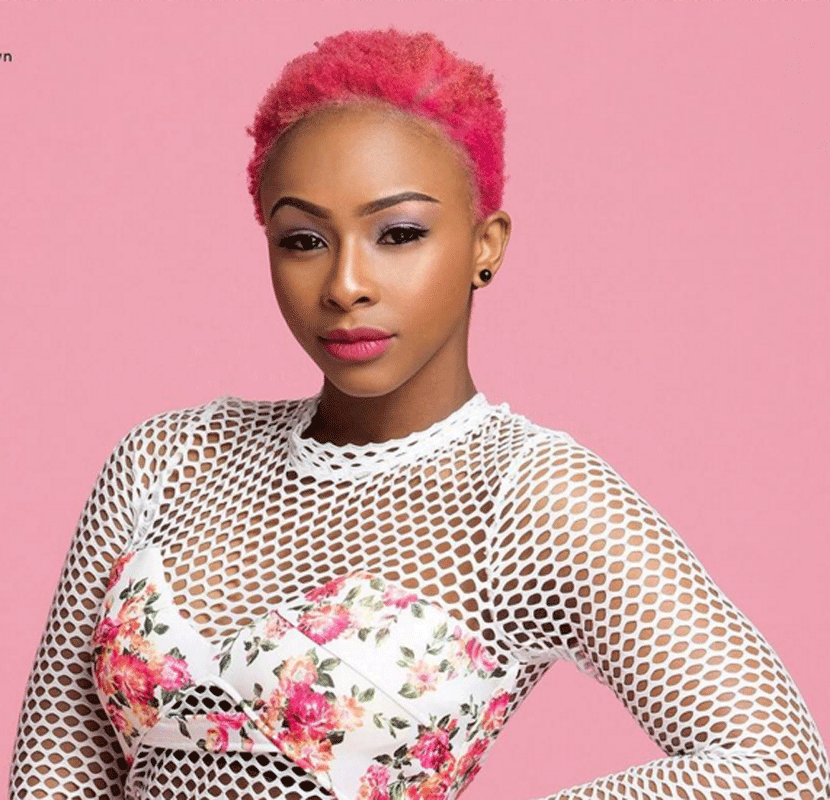 2017 So far
Pretty in pink
As we walked into 2017, we went gaga over this futuristic look. That passionate pink hair colour is all kinds of amazing. Boity left the blondes, browns, reds and blacks and went head deep into pink - we love it. The question remains, is there any hairstyle or colour that this woman can't pull off?


Image Source: sowetanlive.co.za
She looks magical in pink.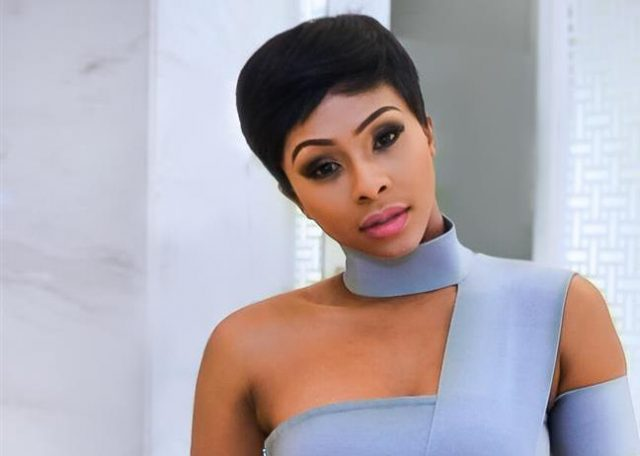 Now she's come full circle and gone back to her roots. The short pixie is back, but this time it's black. She reminds us of Toni Braxton in the 90s. She looks so sophisticated.
Image Source: mytvnews.co.za
 #Shorthairdontcare.
She's not stopping here. The number one risk taker will continue to give us hairstyles to aspire to. We hope our time machine has inspired you to be versatile. No look is ever too bold. Which hairstyle of hers would you try?
Visit us on Facebook for more hair inspiration: https://www.facebook.com/inectoafrica/

Follow Inecto on Facebook and Instagram!
Comments