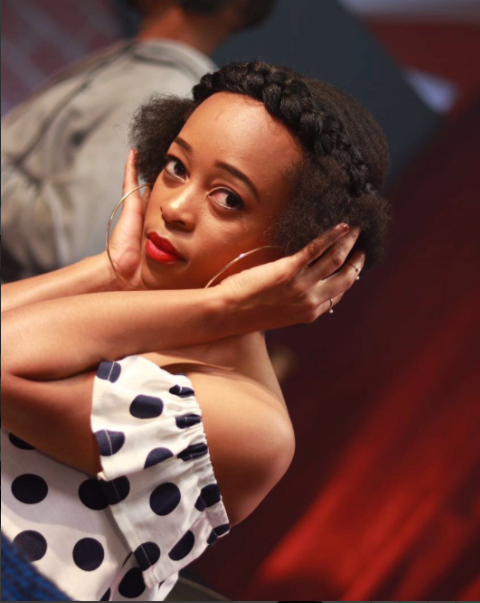 Whenever we speak afros, Mmabatho Montsho pops into the conversation. We know her as that ever beautiful woman with stunning natural hair and minimal make-up. She's an African goddess of note.
We've seen her grow as an actress on Generations, Rhythm City and Jacobs Cross to mention a few. She's taken on the big screen too alongside Khanyi Mbau and Renate Stuurman in the movie, 'Happiness is a Four-letter Word'.

These days she's more focused on her producer and director talents, notably her short film, 'The Groom's Price'. She may be good at keeping a low profile, but her hair is a topic we can't avoid.
Year on year we've been green with envy because of her full and gorgeous hair. She's gone from a big afro to TWA and just keeps us guessing. She's been tight-lipped about the secret to her gorgeous coils. Hopefully, one day we'll get the scoop. For now, let's marvel at 8 of the looks we've liked the most.
Image Source: instagram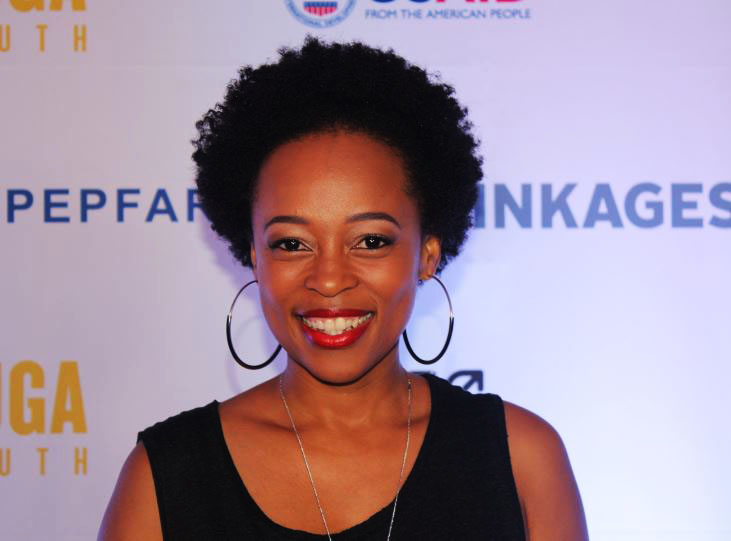 1.The majestic fro
Much has been said about her signature afro, but we need to take a moment to appreciate how versatile it is. We've seen her comb it out to its full glory and tie it into a bun. We've especially loved how she can braid it in natural cornrows, which have an old school glam feel. On Instagram, she's always the fresh-faced girl with glorious hair.


Image Source: quenchsa.com
Classic fro.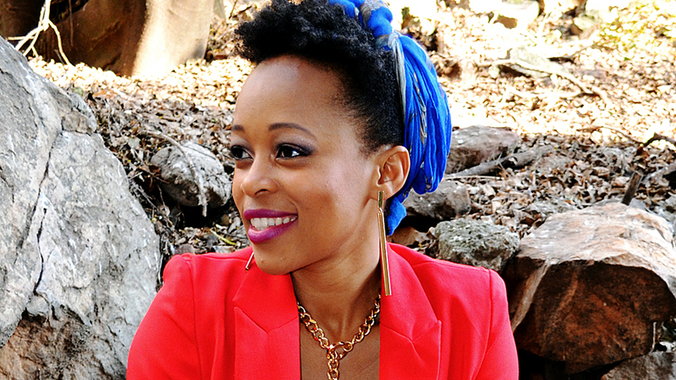 2. Headwrap and natural hair
If you're fortunate enough to have a patiently grown afro like hers, you can wear your hair in a head wrap, faux fro or even a different colour.
Image Source: bona.co.za
Simple front sweep with headwrap.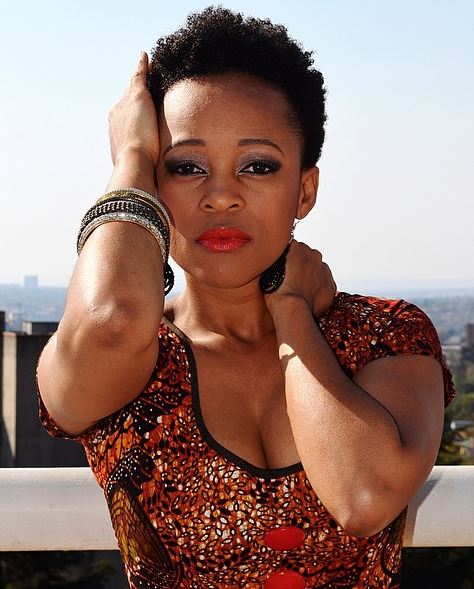 3. Faux hawk
Image Source: bona.co.za
Faux hawk.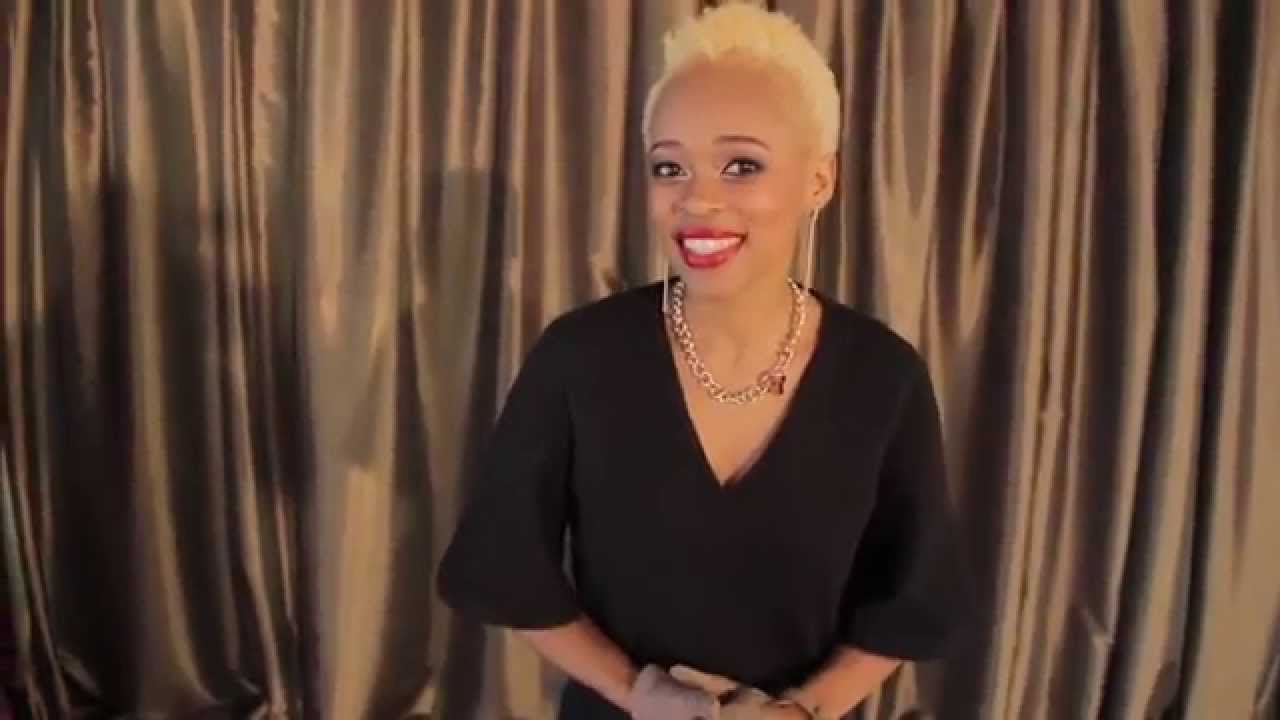 4. The bright fro
Just when we thought we'd seen it all, she surprised us with a bright colour and we can't stop staring. We loved how she changed it up, blonde really looks amazing against her skin. She finished it off perfectly with red lipstick and a black outfit. She looks sophisticated yet funky.

If you're dying to take a walk on the blonde side, remember that Inecto has Caramel Blonde and Sun Kissed Blonde to get a similar result. Maybe next time we'll be discussing you as our hair crush.
Image Source: wn.com
Blonde hair don't care!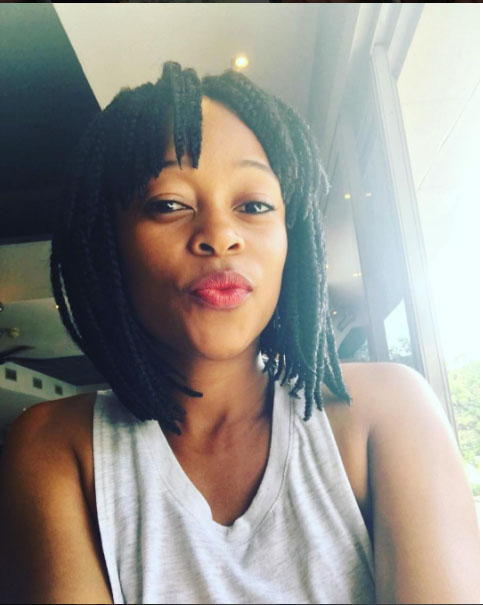 5. Braids with bangs
Braids are cool. Box braids are cooler. Mmabatho made a good choice with this one. It can be taken from day to night, in just a few minutes, with a headband or a top bun.


Image Source: instagram
Bob braids with bangs.

6. Braids and headwrap
Mmabatho looks like the ultimate African queen. The box braids and headwrap combo is a pretty choice. Long box braids are versatile as they can be worn up or down, depending on the occasion. There's no doubt that the headwrap is a wardrobe staple (the more colourful, the better). It works perfectly with your winter fashion. Just think of it as a stylish upgrade from the traditional beanie. Plus, the fact that you can wrap it up in a variety of ways means it's a winner. All you need is the right YouTube tutorial.


Image Source: Instagram
Braids with colourful headwrap.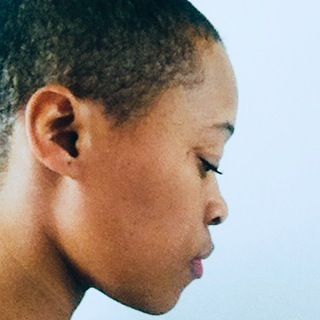 7.The big chop
Just when we thought she couldn't surprise us anymore, she braved the big chop. Nothing says chic like short natural hair, even in winter. Afro. Braids. Short hair. Is there any hairstyle that this woman can't pull off?

There's never a better time to get a new colour than after you've cut your hair short. You can try Inecto Ultra Gloss BlackBerries if you're new to hair colour, or Inecto Ultra Gloss Red Velvet if you're ready to get out of your comfort zone. Experience gorgeous colour with the added benefits of Coconut Oil, Baobab Oil and Honey. Its colour and nourishment, all in one.


Image Source: drum.co.za
She chopped it all off and still looks amazing!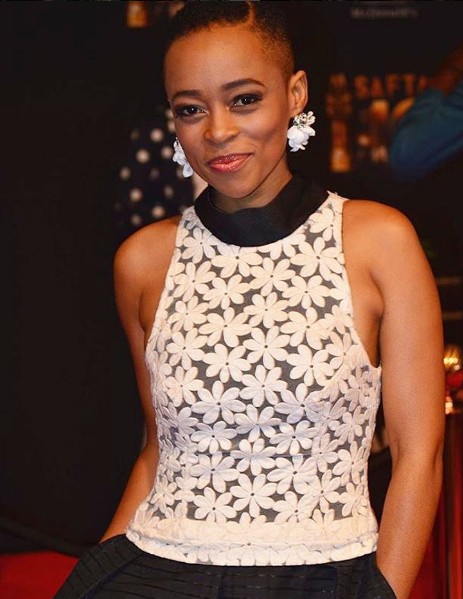 8. The side shave
If you want to take your big chop a step further, why not try a fade haircut? With the right barber, you'll stand out from the rest - in a good way. This hairstyle is a great way to embrace the shape of your face, as it does with Mmabatho. All you need is minimal makeup and statement earrings and you're ready to hit the road.

Mmabatho Montsho is proof that anything is possible in life and in hair. We can't wait to see her grow from strength to strength and give us more of a peek into her life. She'll forever be the girl in our hearts who rocks that fro like the queen she is. Stay queening girl!

Are you also growing a fro? Why don't you treat it to a hair colour that nourishes? Visit our website today to learn more:
https://www.inecto.co.za/ultra-gloss/
Image Source: mybiohub.com
She chopped it all off and still looks amazing!

Comments