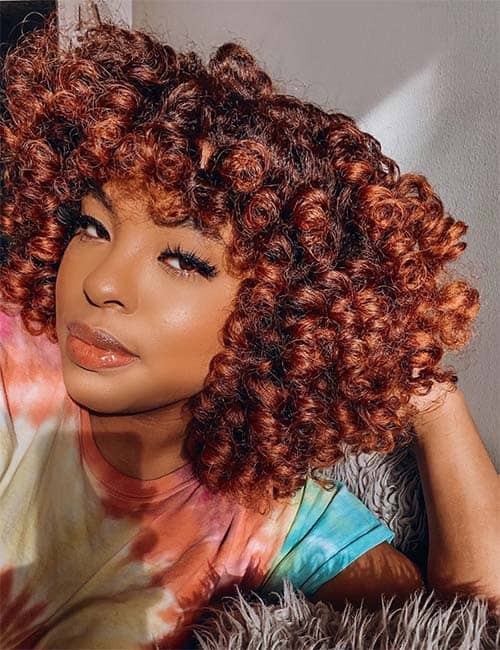 Permanently Beautiful | Instagram 
"The way you perm your hair makes me believe in magic." – Papan Basu
Dry perms are taking over as the trendiest hairstyle to rock, and it is high time that you join in on the fun. At Inecto, we've got the best tips on how to rock the perfect dry perm and most importantly: maintain it. We're also going to show you the different colours that you can rock from our Inecto Unlimited range.
A fresh new colour will immediately elevate your dry perm and keep you #AlwaysOnSteez. So, are you ready to rock a head full of curls in the colour of your choice?
Dry Perms For Better Days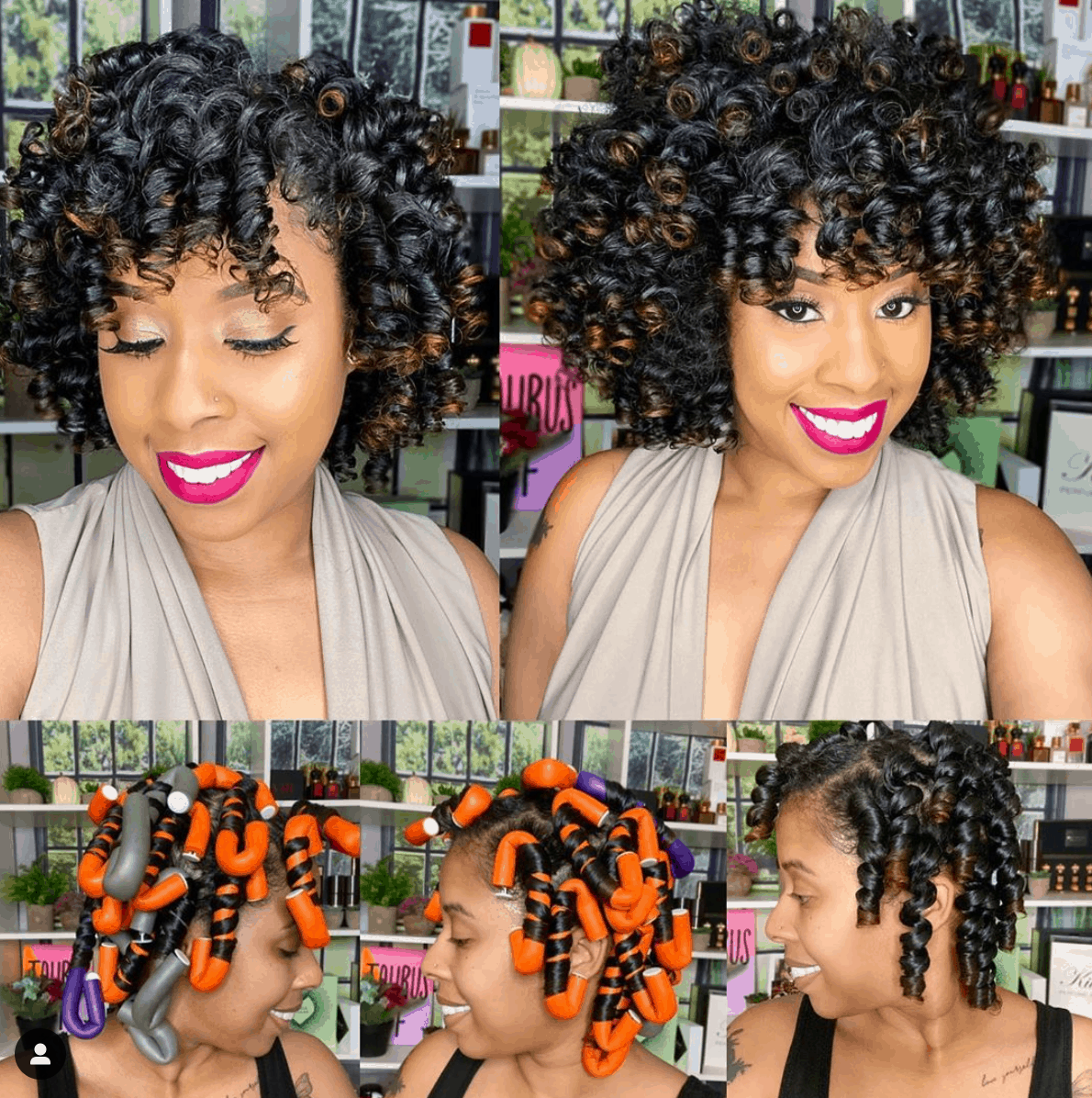 The Process of a Dry Perm | Instagram  
When doing a dry perm, we recommend using perm rods. They give you the best results. Perm rods come in many different sizes. You can choose the size according to the length of your hair and how tight you want your curls to be.
Here's a list of hair tools and products that you'll need to achieve the perfect Dry Perm:
Leave-in conditioner
Coconut oil
Hair clips
Wide-toothed comb
Perm rods
Hair gel
Now that you have all your tools ready, here are the steps that you can follow:
STEP ONE: Start With Clean Hair
Make sure that your hair is freshly washed and conditioned before you begin to manipulate it.
STEP TWO: Leave-In Conditioner
Apply your leave-in conditioner throughout your hair.
Detangle your hair with your fingers or a wide-toothed comb.
STEP THREE: Seal In Moisture
Add coconut oil to your hair to seal in the moisture.
STEP FOUR: Part Your Hair
Part your hair into smaller sections and secure it with clips.
Then, further, detangle each smaller section with your wide-toothed comb.
STEP FIVE: Add Your Perm Rods
Working from section to section, grab a perm rod and begin to roll your hair from the centre.
Secure the rod in place and then let your style dry. Continue the same process with the rest of the sections.
STEP SIX: Let It Dry
Now that your hair is completely covered in rods, it's time to let it dry.
If you have a hooded dryer, you can sit under it for approximately 2 hours. If you don't, then you can let your hair air dry for around 8 hours.
STEP SEVEN: Revive Your Hair
When you're ready to undo the rods, you can begin to unhook and unroll each section.
Once you're done, separate each curl in the direction of the curl using your fingers.
Pick at the roots with your fingers to give your hair added volume.
Finally, add some coconut oil to give it a stunning shine.
Elevate Your Dry Perm With a New Hair Colour  
Now that you know how to get the perfect dry perm, here's some hair colour ideas from our Unlimited range:
Black Leather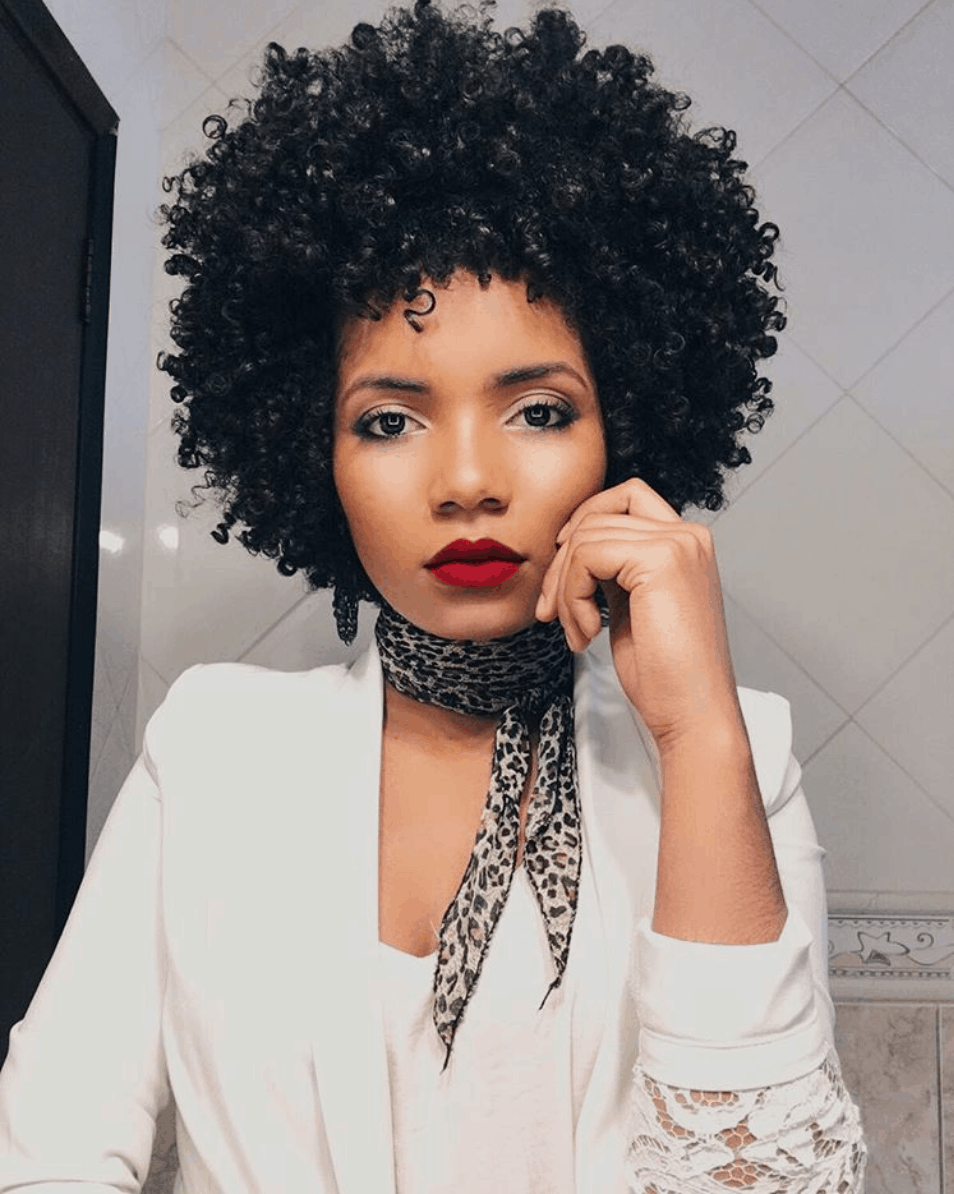 Go for a classic hair colour like Black Leather from Inecto's Unlimited range. It'll make your curls look more sophisticated and timeless.
Raspberry Deep Red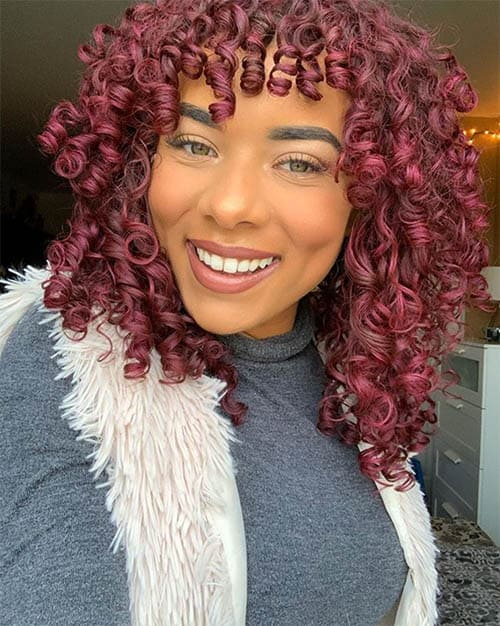 If you'd like a lighter tone to enhance your curls then opt for Inecto's Raspberry shade from our Unlimited range. It'll be sure to add depth and dimension to your hair.
Deep Ocean Blue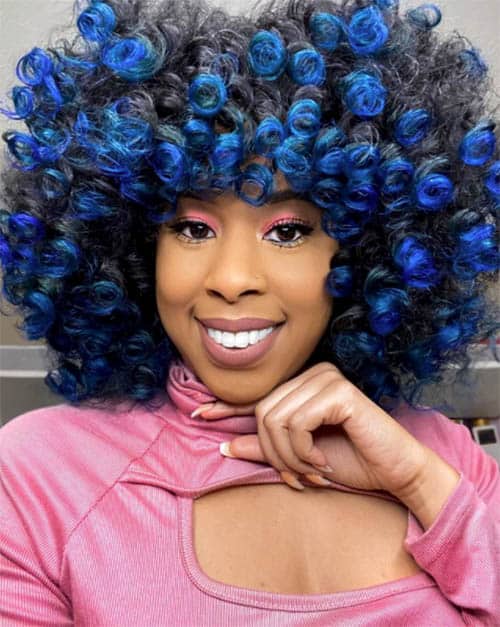 We love how this electric blue shade makes this dry perm look more bright and vivid. Give your hair a vibrant burst of colour by adding this Deep Ocean Blue shade to the tips of your hair. You can find this striking hue in our Inecto Unlimited range.
Plumberry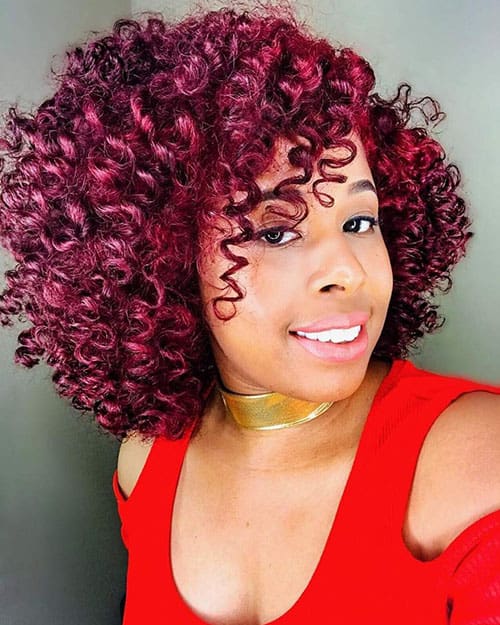 Bring your curls to life by adding a vibrant pop of colour. This purple-red Plumberry shade from our Inecto Unlimited range will ignite your curls and have you looking gorgeous in no time.

How To Maintain Your Dry Perm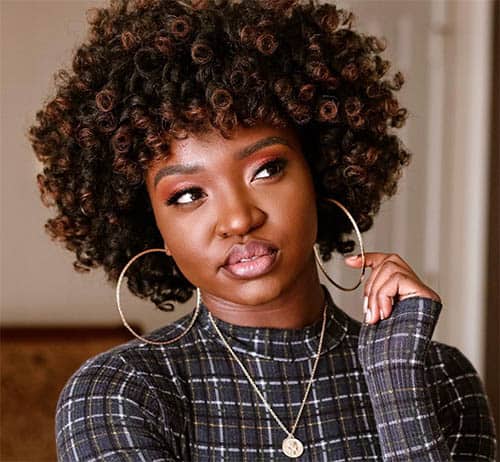 Now that you know how to achieve the perfect dry perm, it's time to bring you up to speed on how to maintain it:
Hair prep before going to sleep is the key to a longer-lasting dry perm. We recommend that you section your hair into four or five smaller parts and loosely secure it with a small elastic band. The elastic bands should be secured midway around each section to make way for stretching and adding length to your hair.
Then doing the good old trick of wrapping your hair in a satin nightcap will hold your curls in place and protect them from drying out and losing their pattern.
When you're ready to style your hair the next day, open the smaller sections and begin to gently fluff them out. When your hair's fully unravelled; use your pick comb and fluff out your hair. Add in some curl crème to define your curls even more.
Now that your new dry perm routine is locked in, you're ready to begin your next best hairstyle. Tell us what your go-to tips are for achieving the perfect dry perm and which Unlimited shade you'd like to rock your dry perm in.
We can't wait to see you slay this super trendy hairdo. Don't forget to tag us on Facebook and Instagram to show off your styling dry perms. We'll be sure to cheer you on because with #Inecto you're #AlwaysOnSteez. You can get your Inecto pack here:
Comments