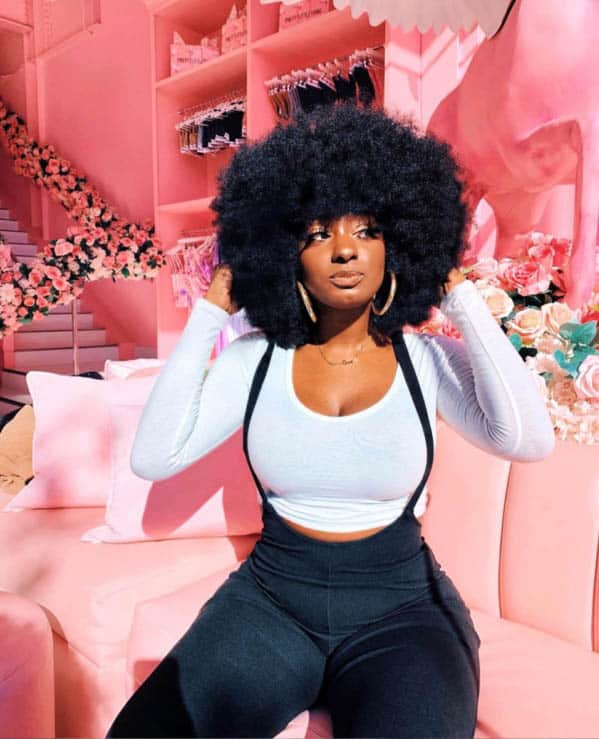 "Once you dye your hair for the first time, you see other people with dyed hair, and you see them differently than you did before. And you're just like 'Yes! Live! Work that Colour! Yes, I love you in every way! You're killin' it! I want to do that colour next!' – Tyler Oakley
Are you ready to add a little more heat to your summer? We've picked the best summer hair colours for you to try. With stunning colours like Berry Blaze, Chocolate Indulgence, Golden Copper, Dirty Blonde and Black & Bold, these top five summer hair colours will see you blazing through 2020. If you're ready for a hot new change, then it's time to wash away those faded colours from 2019 and step into some new shades.
Berry  Blaze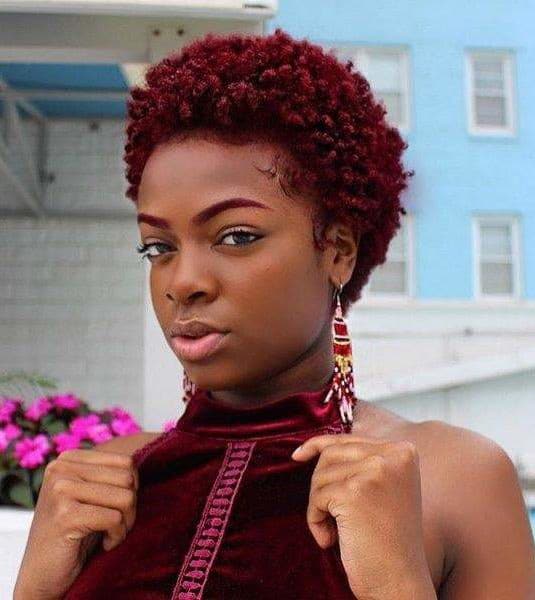 Two things we're obsessed with: Her natural hair and her deep burgundy roots. We're head over heels for this berry blaze hair colour. It's intense, passionate and above all, super sexy. Long gone are the days where only long hair was seen as being flirty.
With summer flaming through, who has time to tend to long hair? Short natural hair is the new rave and we're here for it. This burgundy hair colour matches up to the heat of the summer perfectly. It's vivid, dramatic and expressive. If you're ready to take a walk on the wild side with this striking hair colour, then use our Inecto Unlimited range in Raspberry.
Chocolate Indulgence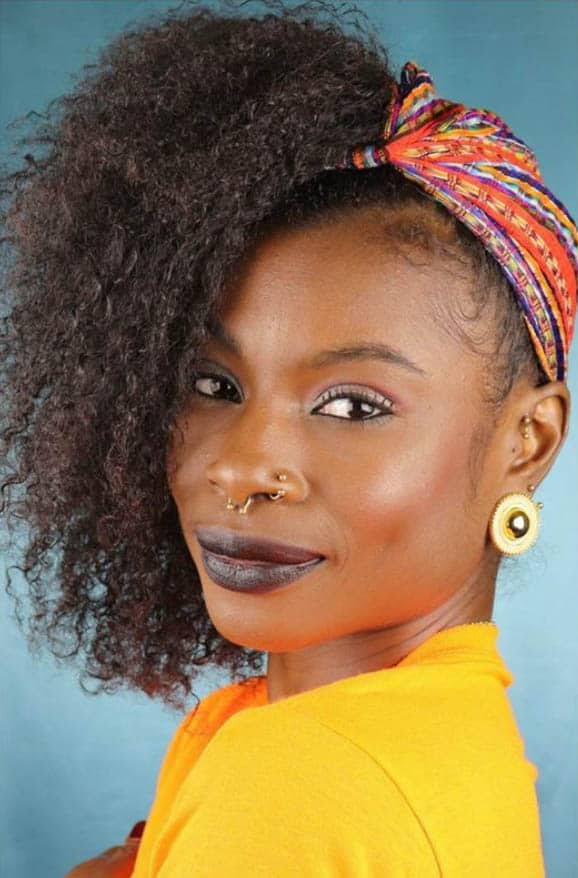 Summertime, where everything is sweet like candy, and your chocolate brown hair brings out your sweetheart personality. Dark brown hair for the summer is flames. With its grounded earthy tones, this natural-looking hair colour will be sure to leave you looking incredible.
Paired with a pretty headwrap and a slaying pineapple hairstyle, it's the perfect up-do for these fiery summer months. This chocolatey hair colour is so sweet, you'll be head over heels for it. Get ready to charm your crowd with this lovely summer hair colour. Get the look with Inecto Plus Hazelnut Brown.
Golden Copper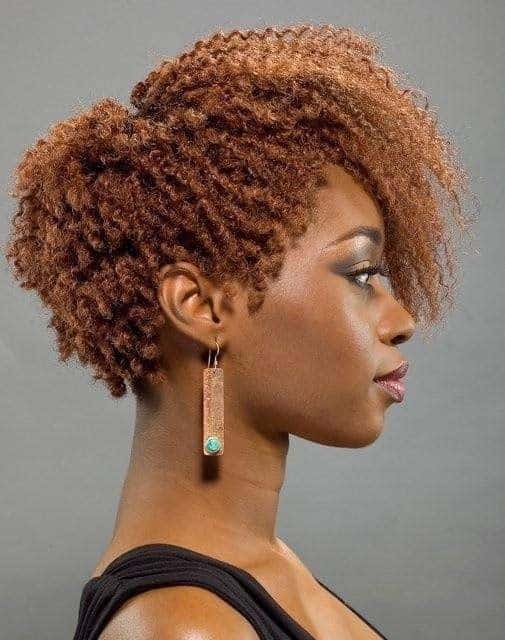 If you're looking for a shade that's different and stand out, then this one's for you. This bright and brilliant hair colour is giving us all the feels.  Fun and fresh, this haircut is a winner for these scorching days.
We love how her kinky coils stand out with this copper shade and we're totally living for the definition that it adds to her curl pattern. The fringe is the perfect touch of sass and it ties the entire look together beautifully. If you're keen on trying this fresh and funky hair colour for the summer, then use our Inecto Plus, Just Copper.
Dirty Blonde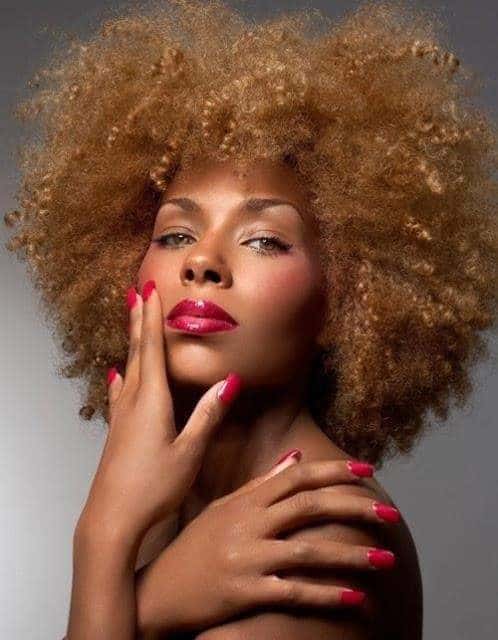 Who doesn't love a big afro moment? This bold and beautiful fro' is #hairgoals. Ready to fluff out your natural hair? This summer we're aiming for hair as big as it can get.
When you've combed out your fro, you can give it even more standout with this dirty blonde hair colour. It's super trendy and will level up your style. If you're set on trying this glamourous hair colour, then use our Inecto Colours Caramel Blonde.
Black and Bold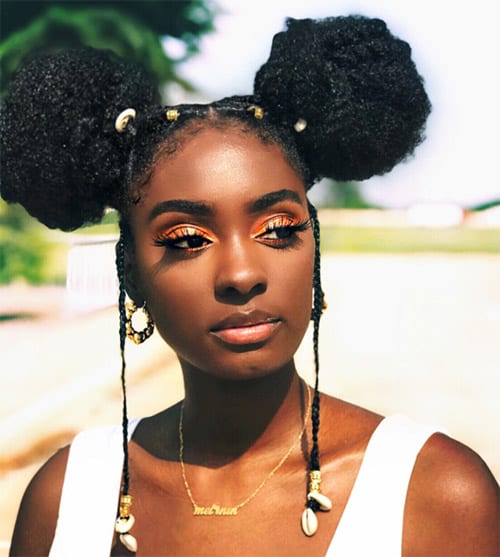 It's hot out there, and you've got to be hotter. So what's better than two big, puffy space buns? It's a hairstyle that's so simple, yet so out of this world. It's the ultimate fun and flirty way to get through summer. Make this style even more eye-catching with timeless black hair colour.
Its bold and striking hue will add a sense of fearlessness to your style. You'll be ready to take on the world with just the power of this look. If you're eager to embrace this hip hairstyle and hair colour, then use our Inecto SuperBlack Naturals. You can also add some braids with accessories to the front of your hair to make this style look even more captivating.
Now that you've got the inspiration, what are you waiting for? It's now all up to you on which hairstyle and hair colour you want for your hot girl summer. Let us know in the comments which hair colour is your favourite, and which hairstyle you'll be trying next.
Don't forget to tag us on Facebook and Instagram so that we can see you have fun in the sun with your new summer hair colour.
Comments