"A woman who cuts her hair is about to change her life." – Coco Chanel
Whether it's for a film role, a new beginning or because of an accident, these 5 celebrities have changed their hairstyles and braved the big chop. Hair is such an integral part of a woman's identity. For some it's her crown of glory, for others it's her pride and joy. Shaving it off can be an empowering experience. An opportunity to redefine herself and start afresh. Prepare to be inspired by these celebrity hairstyles.
1. Goapele Mohlabane
Songstress Goapele came onto the scene in 2001 with her soulful track, Closer. Back then she had long beautiful dreadlocks. She surprised us when she appeared on South African rapper, Cassper Nyovest's, Destiny music video sporting a short haircut.
The haircut was no surprise as she's known for her minimalistic makeup and simple style. It's also not the first time she has cut her hair. In fact, according to her, she did it several times in her childhood.
It's no secret that she's confident in herself, whatever the length of her hair. And her beauty is so effortless.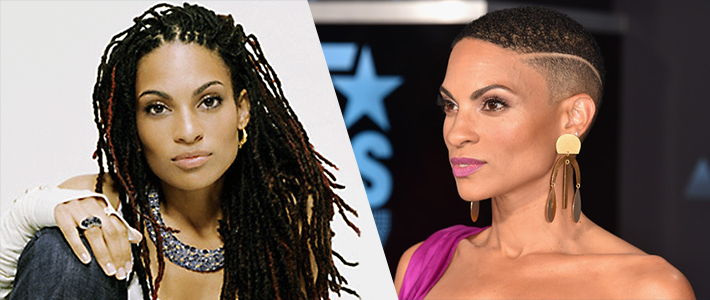 "I tried a bunch of different styles and was feeling stagnant. I was ready to come back to myself because I always feel most like myself in my natural hair [state]. "- Goapele
Image Source: steppersusa.com  
2. Tamar Braxton
Tamara took it all off. And we mean ALL. According to Refinery29, she believed she was 'held hostage' by her hair.
She continued to say: "There are many times where I didn't want to work out or go swimming for fear of messing up my hairstyle. Plus, I can't imagine being in the public eye and having people all over the world scrutinize everything about you — including your hair. "- Tamar Braxton
Regardless of the reason, she looks amazing and a new start doesn't hurt.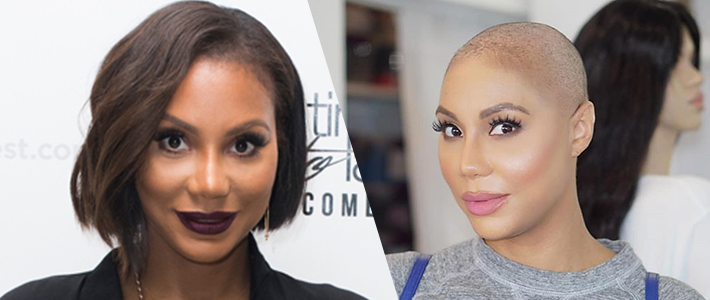 Hair today, gone tomorrow.
Image Source: instagram.com 
3. Sanaa Lathan
In preparation for the Netflix movie 'Nappy Ever After', she created quite a buzz with her buzz cut. She had the option to have a bald cap but opted to cut her OWN hair for the role. Now that's commitment to your character!
Sanaa had full, long waves that any girl would envy. But in order to tell the story best, she chose this journey and we have everything but respect for her taking such a bold step.
In her own words: "I feel so light, I could fly away."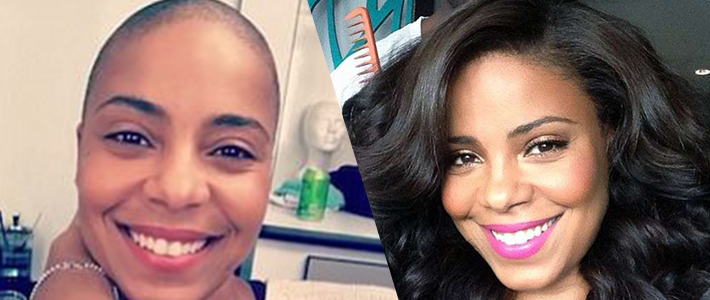 Her smile shines through regardless of the length of her hair.
Image Source: southjerseyjournal.com
4. Beyoncé Giselle Knowles-Carter
This is probably the one hair transition we're still aren't over. Back in 2013, while performing on stage at a gig, her hair got caught in a massive fan on the side of the stage. Then like a phoenix from the ashes, Mrs Carter revealed a short blonde pixie cut.
And she didn't let it get her down. She posted a handwritten note on Instagram that read:
"Gravity can't begin, to pull me out of the fan again/ I felt my hair was yankin'/ From the fan that's always hatin'" – Beyonce
Of course, her hair has since grown back. This has had her mom, Tina Knowles, beaming with excitement on Instagram with the caption:
"INCHES!!!! So happy my baby's hair grew back !! She is going to get me"
At the end of the day, we enjoyed this look while it lasted.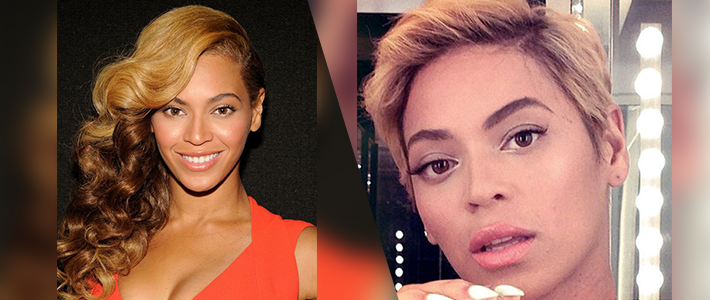 Her smile shines through regardless of the length of her hair.
Image Source:  southjerseyjournal.com 
5. Viola Davis
We've saved the best for last. To be honest, this part of the article isn't primarily focused on the big chop. However, award-winning Viola's iconic hair scene can be described as one of the best black girl hair moments on TV. If you've been living under a rock, you can check it out here:
In this part of 'How to get away with murder,' she strips herself of her makeup and fake eyelashes, but most importantly her wig, revealing her natural hair.
In her journey, she's shown off her natural hair on various red carpets and encourages her daughter to do the same. For years she's been struggling with alopecia. She's even been hiding her hair under weaves. Now that it's been treated, she reveals a head full of healthy coils and we just can't get enough of them.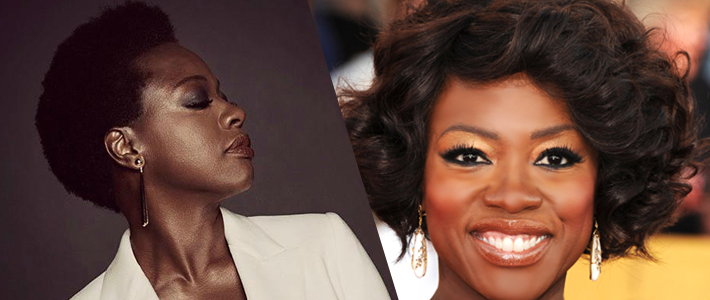 Edges on fleek.
Image Source: belgraviacentre.com
A hair transition is a significant change in any woman's life. For these women, it was for the best and empowered them to start afresh. Have you had a major hair transformation? Tell us your story on our
Facebook page
:
Comments