It is possible to have fabulous, beautifully coloured natural hairstyles! We've been looking into some trends and we have to share what we've discovered! We hope this will inspire you to embrace your gorgeously natural African hair and not be afraid to walk on the colourful side of life!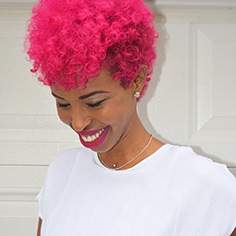 Our first inspiration comes from this stunning and wonderfully pink afro! Who doesn't love some pink in their life! It's a happy and cheerful colour and it'll brighten up any day! We think this is a fabulous look and a definite way to make a statement!
"Don't be shy to spice up your natural hairstyles with some colour! Check out INECTO's wide range of dyes, you won't be disappointed."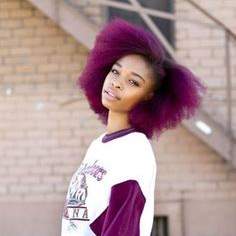 If pink is a little too wild for you, then we have plenty more inspiration. Inecto having a
passionate plum
colour that is just a must this season. We love how this shade complements the hairstyle in this image. It adds a whole lot of fun and life to this natural look and it's a perfect way to express your personality without resorting to synthetic braids and styles.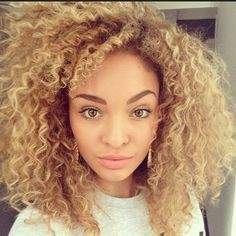 Our final inspiration for a natural, coloured look can be achieved with Inecto's caramel blonde hair dye. It's glamorous and stylish and it's a colour you can't go wrong with! If bright isn't your thing, blonde is the way to go! On a darker complexion, the blonde hair becomes a stunning focal point. The caramel colour draws you in and it's the perfect meeting point between colouring and keeping it natural!
Comments