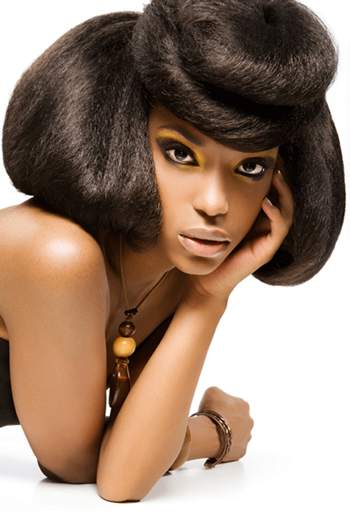 Image source: teaandhoneyblends.com
Ethnic hair is naturally more coarse and dry than other types of hair. Because of this, ethnic hair can become difficult to manage and slow to grow when it is not properly cared for.
These ethnic hair tips provide some great ways to improve your hair's look, feel, and manageability. Slip them into your hair care regime and you'll be amazed by the results!
Healthy insides make for a healthy outside. A well-balanced diet is the best place to start when a healthy head of hair is what you're after. Try to include growth-promoting proteins and irons in your diet. These may include dark green vegetables, nuts, poultry and eggs.
Massage your scalp on a regular basis. This will reduce the dryness of your hair by stimulating oil production. Dry hair loses its suppleness and becomes susceptible to breakage as a result. Reducing dryness is therefore an important way of preventing breakage.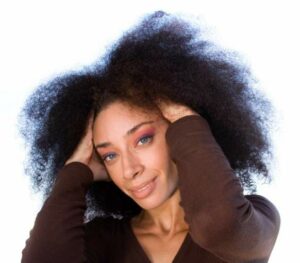 Image source: neonatural.com
Wash your hair every 7 to 10 days. Frequently washing your hair strips it of its oils and dries it out. Infrequent washing, however, allows for harmful bacteria to grow on your scalp. If you're concerned that washing your hair will strip it of its moisture, lather your hair with a moisturising shampoo intended for use on normal or dry hair. Follow with a moisturising conditioner.
Shampoo and condition. Use a mild moisturising shampoo with a low PH level. And don't forget to condition! Conditioner moisturises your hair, gives it extra protection, reduces static, adds shine and makes it easier to untangle. Be sure to use a separate shampoo and conditioner and not a combined 2-in-1. 2-in-1's do not carry enough moisture for dry hair.
Shower with warm water rather than hot water. Hot water can dry the scalp and cause irritation.
When washing your hair, avoid rubbing it in multiple directions. By sticking to one direction you will avoid tangling and subsequent breakage.
Sleep on silk or satin. Further reduce breakage of your hair by sleeping on a silk or satin pillowcase, or wearing a silk or satin scarf to bed. When you sleep on a cotton pillow, your hair gets caught in the fabric and this results in breakage and slower hair growth.
While these ethnic hair tips may be simple, they could carry significant benefits for your hair! For more hair care tips, why not join our community on Facebook or Twitter? We regularly provide our followers with all they need to know about maintaining vibrant colour and strong, healthy hair.
Comments