Blonde hair is beautiful. Blonde can be bold, but you need to know how to make it work for you. We've seen blunders that could have been avoided if the right measures were taken before the hair colour change. We're here to make sure you don't end up looking like a Duracell battery in the name of fashion. Here's how to find the right blonde hair colour suited for you.
Find YOUR blonde
First things first. Take a strand test before you colour your entire head. This way, you can see how your hair reacts to the colour. This is also a great way to see how the colour will look on you.
Skin tone
If you're darker-skinned, consider a caramel blonde. This works exceptionally well for women with a copper skin tone.
If your skin is lighter, try a more platinum or sunkissed blonde to accentuate your caramel tone.
Hair texture
If you're rocking your natural hair, then you're pretty much ready to colour. If you've permed or relaxed your hair, you may need to put your colour treatment on hold for two weeks.
Maintenance is key
So now you're all bold in blonde. Colouring your hair is just the beginning. Maintaining your hair is the next step. Ensure that you condition your hair, regardless of its texture. It needs hydration to stay healthy and beautiful. Lucky for you, every Inecto Colours box comes with an aloe and milk protein conditioner to give you deep moisturising.
Another important thing to remember is to use a colour safe shampoo. This will ensure that your beautiful new colour doesn't end up at the bottom of the drain.
Ways to bring on the blonde
Still not sure how to bring blonde into your life? Here are some ideas to get you started.
Brighten your short hair
If you're sporting a TWA and thinking of giving it a special touch, then blonde's the way to go. Go for a caramel shade to give your skin a healthy glow. Finish it off with a burnt orange lipstick.
Bold blonde TWA
Image Source: cassandragubudu.wordpress.com
Even when the colour grows out, you can still make it look amazing by using a curl sponge to create the perfect coils.
Curls and dark roots.
Image Source: naturalhairmag.com
Afro
There are so many ways to stand out with a fro. Depending on how quickly your hair grows, you could shave the sides, go for a faux mohawk or give it a golden glow with Sunkissed blonde.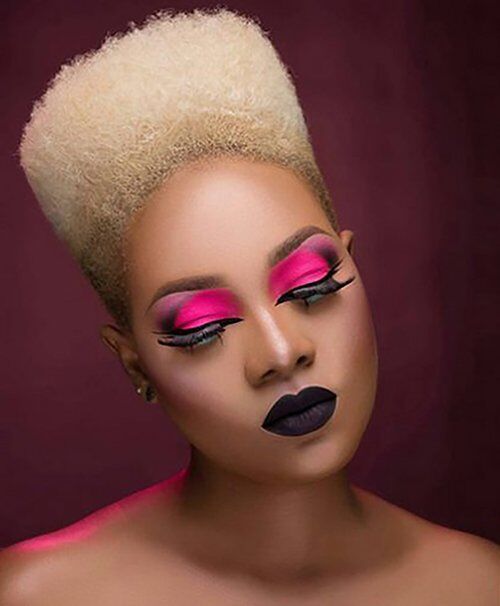 Bold. Blonde. Beautiful.
Image Source: africanamericanblackhair.com
Relaxed hair
Do something special with your relaxed hair. Shave the sides like Kerry Hilson did. Then colour your mohawk with Caramel Blonde. Keep your roots dark for an edgy look.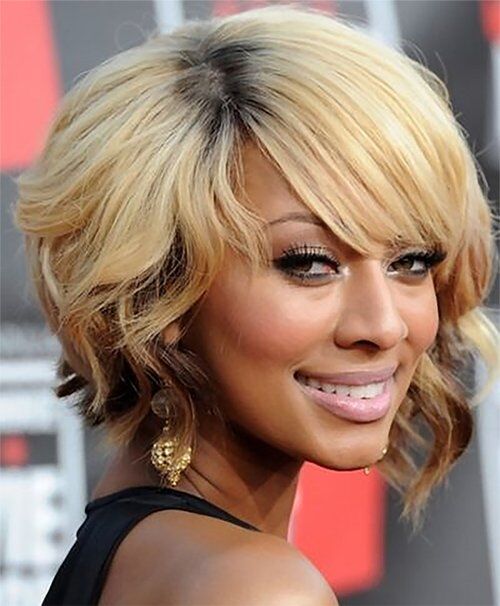 Take your relaxed hair to the next level.
Image Source: ussalon.website
Locks
We're not about to leave the loc sistas out, and we all know that blonde looks good on dreadlocks too. Try colouring just the tips or go the whole way. Whichever you choose, blonde is definitely hot.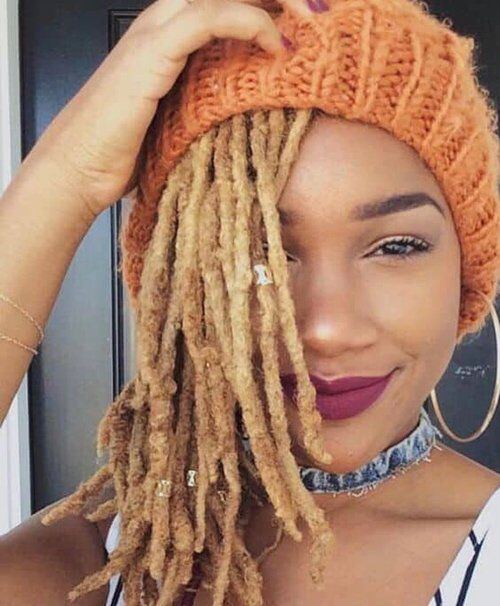 Golden locks.
Image Source: hairstylecamp.com
Wigs
If your weave is 100% human hair, then don't be afraid to experiment with it. If you're looking to revive it, why not do it with a nice blonde from one of our ranges?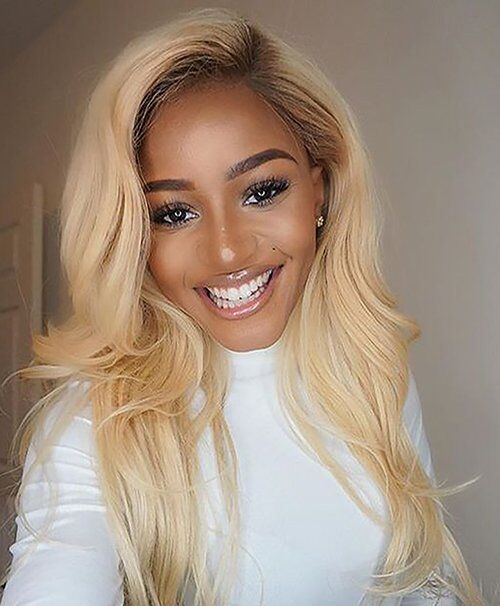 Try something new with your weave.
Image Source: websta.me
Blonde can suit anyone. Find the shade that accentuates your best features. Have you tried one of our
Inecto blonde shades
? Share a picture with us on
Facebook
or
Instagram
. We can't wait to see how stunning you look.
Comments