We know the exact feeling. You are in the mood to switch up your hair and go for something with a real "WOW" factor, but you're worried that using bleach and dye will damage your hair. Well, we have got news you'll love. Now, you can get bold, colourful hair with a product that not only colours but conditions too!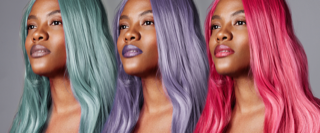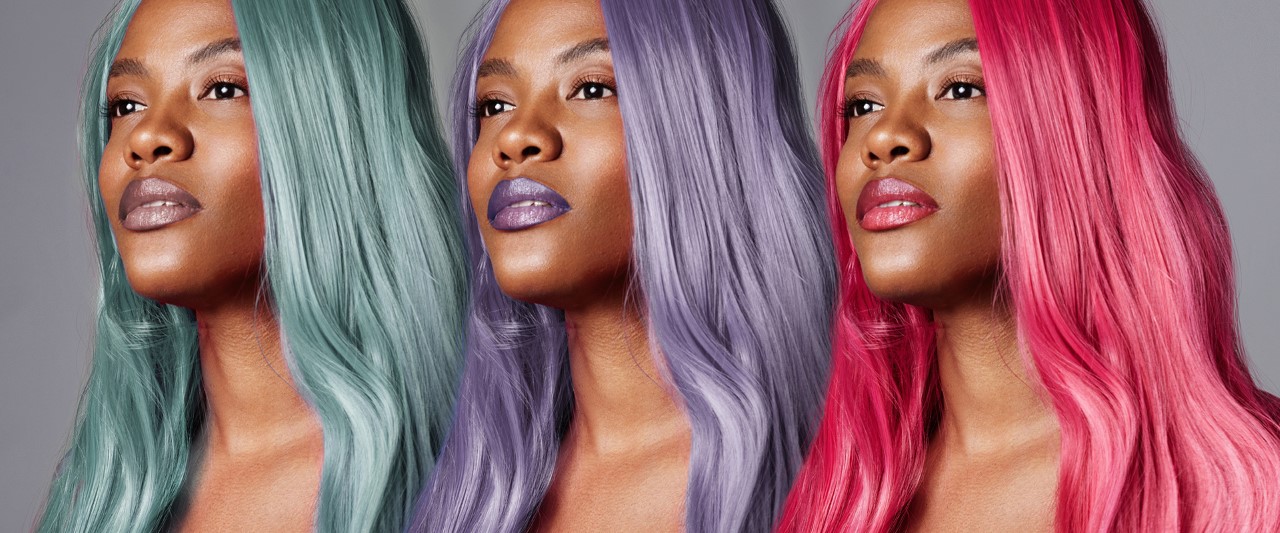 It's been ages since we've been able to travel to exotic new places and switch up the scenery. The next best thing? A hair makeover! There is nothing quite like that feeling of revealing a fresh new vibe to your friends or posting a "new hair, new me" selfie to your social.
Looking for colour inspiration? Well look no further, we've got five bold colours that can elevate your look. All you need to do is decide which shade matches your vibe!
1. Carnation Candy
A feminine, Barbie-style pink that really turns heads! When we look at this colour, we instantly see visions of candy floss and pink heart emojis! And don't think this one is just for the ladies. Gents look popping with their candy pink tips too!
2. Indigo Infusion
A dark blue shade full of edge and mystery. If you're looking for darker look but want something with a bit more pop – go for Indigo Infusion. We love the glossy blue tones that suit every complexion.
3. Mint Magic
This one's for the real trendsetters! Mint Magic is a bold green shade that gets nothing but double taps on the 'Gram. Think of it as icy green cake frosting.
4. Plum Passion
Plum purple just never goes out of style. If you're looking for a rich, mulberry shade that still packs a punch – make Plum Passion your first choice.
5. Strawberry Shake
Hello, hot pink hotness! If you're looking for a bold, vibrant and totally eye-catching colour, then Strawberry Shake was made for you. It is the perfect blend between classic and trendy. This shade is definitely designed for the fierce and the fabulous!
Our Inecto hair experts know that while you're itching for a vibrant new hairdo, harsh winter weather can put a strain on your hair as is. That is why we've developed a range that does the most for your hair. The 2-In-1  Conditioning Hair colour collection has been specially formulated to let you #GetColourful while conditioning your hair, leaving it feeling nourished and looking healthy.
Our 2-In-1 Colours range gives you bold, vibrant colour with a formula with no ammonia and is super easy to use. It also has naturally refreshing fruity fragrance and comes in your choice of 250ml bottles and 50ml sachets. It is great for relaxed hair and all types of natural hair because it is infused with Jojoba Oil to nourish your hair while you colour. Jojoba oil is an oil-like wax from jojoba plant seeds. It is packed with vitamins and minerals that nourish hair, including vitamin C, B vitamins, vitamin E, copper, and zinc. We love this ingredient for hair care because it has been proven to give you added protection against dryness, breakage and split ends. While it strengthens your hair, it also promotes healthy, thick hair and prevents hair loss.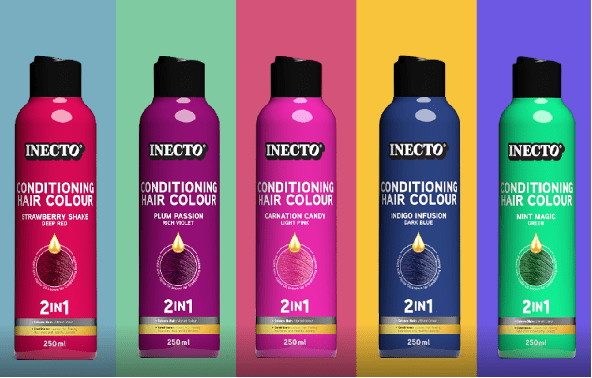 Here's how to get the best results:
Always do a preliminary skin sensitivity test before use
For best results on Carnation Candy, Mint Mojito and Indigo Infusion, use on natural, pre-lightened/bleached hair.
Always use gloves during application
Apply evenly to clean, dry hair from root to tip
Wait for 15 minutes before rinsing with lukewarm water
Only use on hair
If you're looking for more tips on Inecto's 2-In-1 Conditioning colours, check out this video on our YouTube Channel: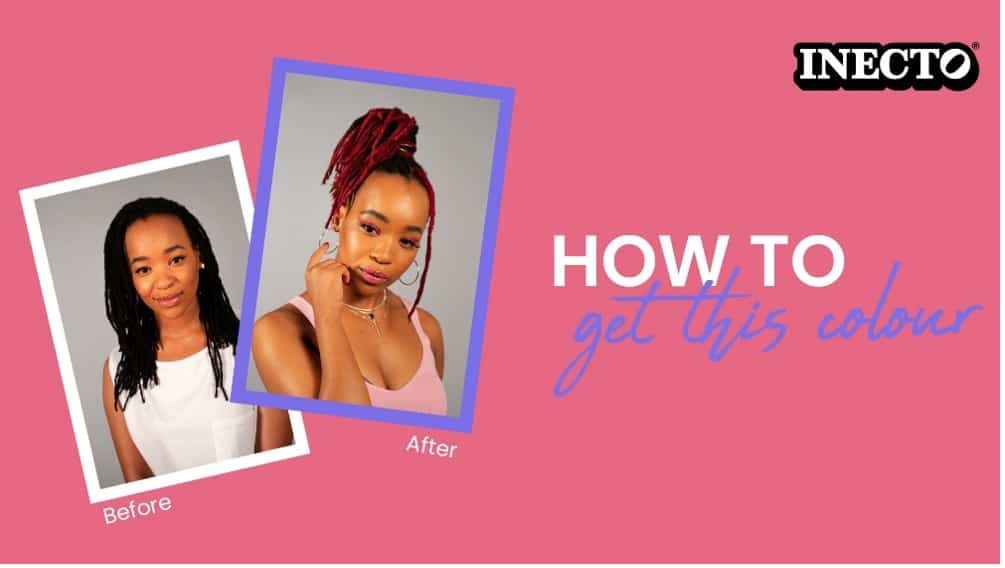 There are so many ways to #GetColourful. Our colours are perfect for him and her, long, short or medium hair. All you need is the right attitude! Go for a gradual ombre vibe, dip-dye just the ends or choose the full root-to-end colour.
Ready to take the plunge? Find us on the 'gram for colour inspiration and much more. Don't forget to tag @incectosa in your new-do selfies!
Comments