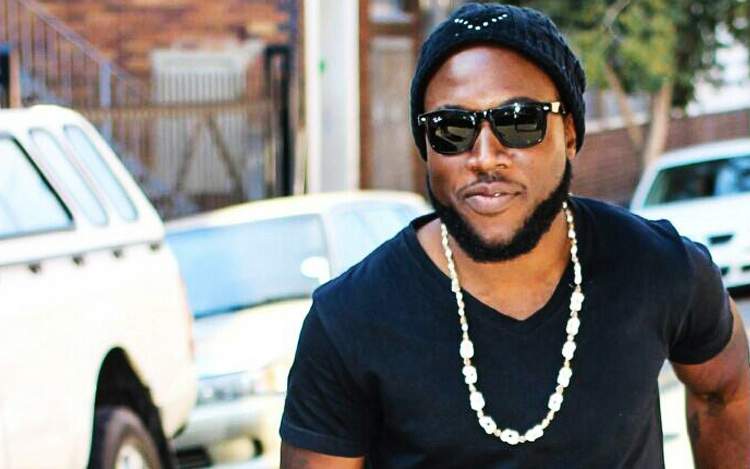 Who is Ngugi?
Ngugi Vere, aka Velly, is a young creative entrepreneur from Zimbabwe who has a creative flair in fashion, acting and design. Two things that describe me are God and Fashion. Basically, I'm not me without God.
Tell us more about your background and love for fashion?
I have no fashion education but my love for fashion started at the age of 5. Choosing my own clothes when I went shopping with my late mum, I would style myself for school. Since primary school, everyone has said I'm the best dressed anywhere, at any time. I moved from Zimbabwe to SA in search of greener pastures. These didn't come as green as expected as I was jobless for two to three years.
Where did your fashion career begin?
During my time in SA when I was hunting for greener pastures, I met a man called Max Moyo, who is a motivational speaker and now my life coach. We did a purpose assessment and we discovered I'm passionate about fashion and creativity, but we didn't know what I should be since I had no fashion educational background.
Well, I tried to get an internship from local fashion gurus but none of them was willing to hire me. So I started teaching myself through the internet and began my own creative shoots and blogging. One day I got a call from New York saying that someone had been following my work and they loved it and would love to shortlist me for a reality TV show, Style Wars.
It was to be shot in Asia and I was shortlisted with about 10 000 stylists from around the world, but after a few interviews I made it through. I went to Asia and I was among well informed and good stylists who have done work for celebrities such as Usher, Lady Gaga, Rihanna etc.
I told myself I was there to learn and I did learn as much I would while working. By the time I got back, I was ready to tackle the local industry. Some local gurus who had refused to hire me were some of the first guys to call me asking for creative advice. Only God could do that because I've achieved a lot with no fashion education, just passion and determination.
Tell us more about your role as 'Creative Director' of the annual Soweto Fashion Week.
As the Creative Director and Producer of Soweto fashion week, my role is to select the best models and designers to showcase. Then I have to come up with production concepts in order to throw a great show. Creating the show concept and the designers' concepts and directing them. Basically, it's my duty to make sure the show is a success and the designers' work is showcased well. I'll pick the team I want to work with and set the tone for the show.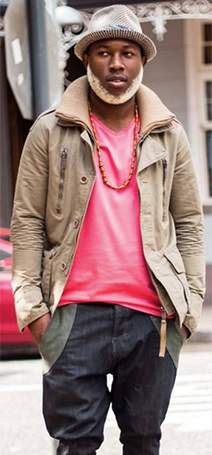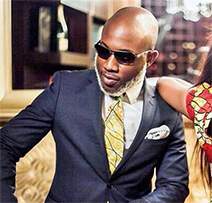 The Theme for Soweto Fashion Week this year was black and white, why these two colours?
The black and white theme was just us using fashion to bridge cultural gaps. No white and no black – we are all Africans. Our aim is for SFW is to bring all Africans together through fashion, and to build a strong identity that we will commerce globally. On a creative angle, black and white simply mean no wrong or right fashion, it's all about your creative interpretation of your design vision.
What are the hair colour trends you found prominent at this years' Soweto Fashion Week?
SFW AW16 colour trends were mainly black and auburn on the red/maroonish shades. Of course, there was my favourite, blonde.
Are you fussy about hair colour when dressing models for the runway?
No, I'm not really fussy with colour as long as it has a personality that aligns to the creative vision of the show and it complements our season designs. Normally I love my models' hairstyles to express themselves – through colour, style, and cut.
How do you sync hair colour with the outfit?
Just like makeup or lip colour has to add attitude to a look, so does the hair colour. For example, I would dress my model in a mint or emerald green dress then fuse it with red hair. It creates a contrast that makes the look stand out and hence makes a statement.
So the sync is more about complementing the overall look or vision. Hair colour simply has to speak to an outfit and give attitude. If you want to see the importance of hair colour to fashion, or rather style, check out Rihanna.
Give us 5 of your favourite African brands;
My brand, Shona Accra
Freshwear
Haus of Stone
Dejavu
Gert Coetze
What do you think makes African fashion unique?
African fashion is unique because of its diversity, colour, personality and boldness.
If you were to colour Africa with one colour, which colour would you go for?
I would colour it with African print because its cultures, nature, people and personality are diverse.

Comments