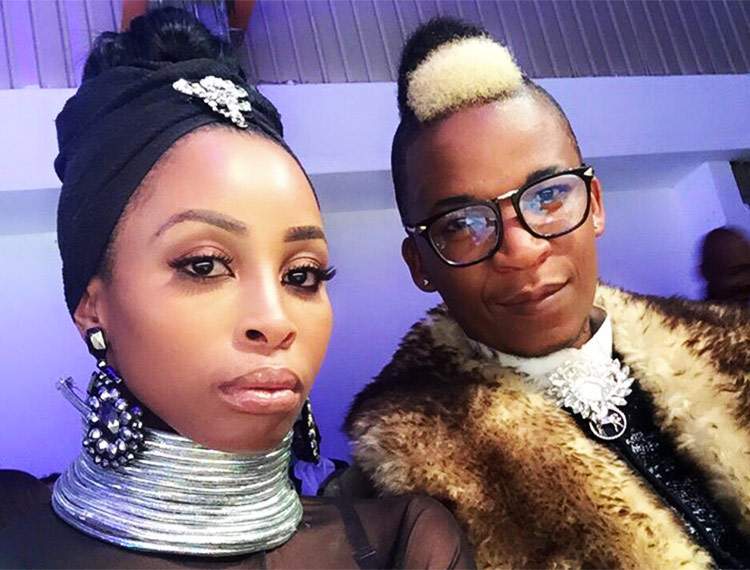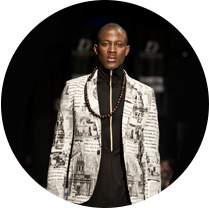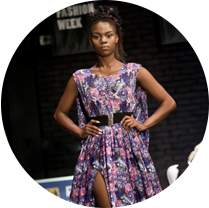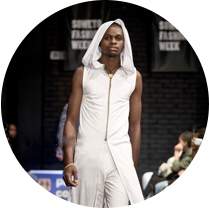 When was your brand established?
My brand was established in 2008.
Tell us a bit more about the brand 'Lloyd Hotsense'.
The brand Lloyd Hotsense is a daring brand that takes fashion to another level. It's not afraid to take fashion risks.
Your real name is Thokozani Mbatha. Is 'Lloyd Hotsense' also your name? How would you explain this?
Lloyd is my western name. Lloyd was the name I had in my ID book but I'd never used it. Then the idea came to make it my brand name.
How did you get into fashion design?
It came about through my modelling and acting, as well as from my love of being different from other people.
What inspired you to get into fashion design?
The people around me inspired me. They always loved and complimented how I styled and recreated my clothes.
Tell us a bit more about your experience at Soweto Fashion Week.
It was a great experience to showcase at Soweto Fashion Week. Being a guy from a small town in KZN (Escort), and to show my work at a world-renown township, it was breathtaking for me to see that a lot of people know my work.
Which other big events have you showcased at?
I have showcased at Mpumalanga fashion week. I'm not big on shows, though. My stuff is mostly showcased on TV shows and in magazines and music videos.
About Your Hair
Let's talk about your hairstyle. What's the inspiration behind it?
[Laughs]. My hair is not inspired by anything really, it's just me being different with what I do.
Which hair colours have you used before?
I'm bald right now but I've used SuperBlack dye and I have also coloured my giant beard blonde way before award-winning Cassper Nyovest did it. He was probably inspired by me [laughs]. For my models, I have used auburn colours.
How do you choose your colour?
Well, when it comes to colour I'm that guy who likes to be adventurous and do what others haven't done before, or rather, what they are afraid to do. But of course, I always use my colour circle to check which colours work best with my skin tone or my client's skin. Like my statement, Be Bold.
What's your favourite?
My favourite colour on hair is the cherry shade, especially on Rihanna. And for my beard, I'm still in love with super blonde.
Do you go to the salon or DIY?
I do salons. I have people who understand my style and I trust them with my beard.
Which hair colour brand do you know?
I know INECTO.
What do you like most about African hair?
The texture and the richness of it.
Where do you go for some hairstyle inspiration? Magazines or blogs?
Neither.
How often do you do your hair?
I do my hair once a week.
How long have you been adding colour to your hair?
It's been three years now.
How has 2015 been for you?
It's been a hectic year for me, being responsible for iFani's (award-winning Hip Hop artist) image for all his tours and music videos for his second album.
Give me 5 celebrities you have been honoured to dress throughout your fashion career:
Khanyi Mbau
iFani
Hypress
Katlego Danke
Lerato kganyago

Comments