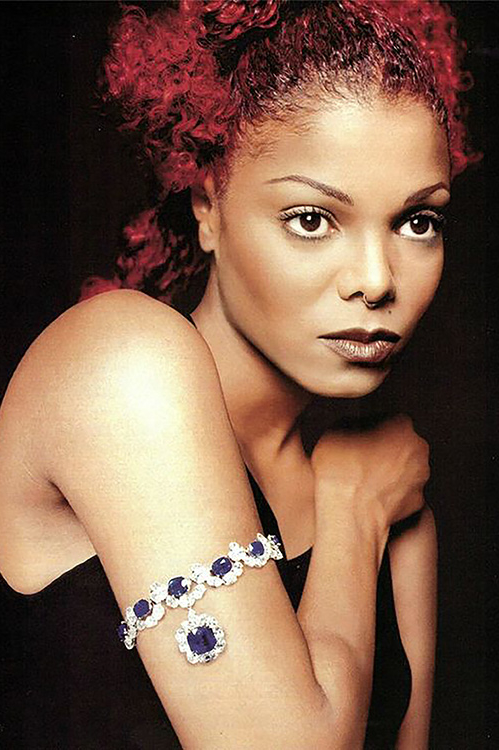 "There is a shade of red for every woman." - Audrey Hepburn
Everything looks better in red. Whether it's a bold clutch bag, red-bottomed heels or a fiery hair shade. It's a bold, rich colour that screams 'look at me'. A change of colour is a personal thing but can be affected by outside influences, like your favourite celebrity. We have 8 celebrity-inspired hairdos that should convince you to come to the red side.
Plus, Inecto
has a red shade for when you want to turn up the heat or want to keep it mild. Are you ready to colour?
1. Red curls
We're still completely in love with this iconic look from the 'Together Again' music video back in 1997.
Image Source: womenofthe-90s.tumblr.com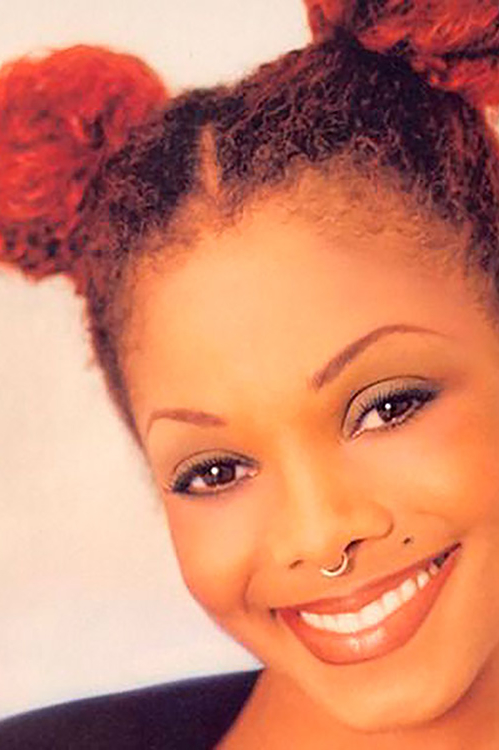 Janet Jackson
Janet Jackson has had a lasting effect on pop culture in many ways, especially with her hair. She gives us some much needed 80s inspiration. Her famous 'poetic justice' braids are still worn by the likes of Keke Palmer. When she wasn't giving us braid goals, Janet was showing off her natural curls with these 'Velvet rope' pom-poms.

2. Red pom-poms
These cute space buns were on every girl's to-do list.
Image Source: tumblr.com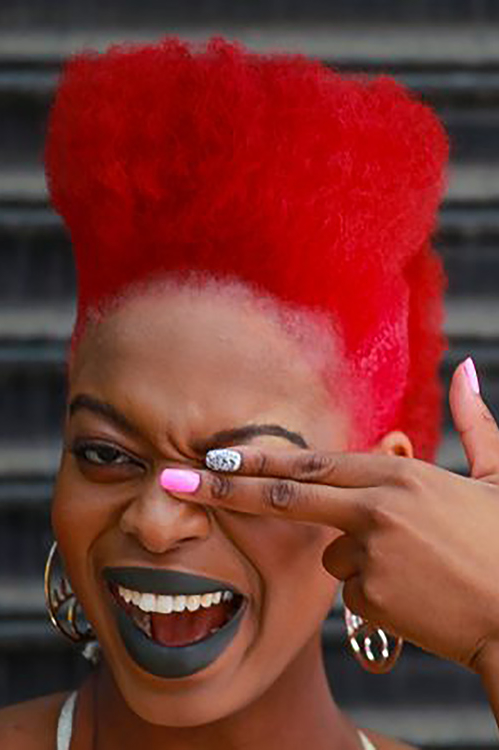 Ayanda's Mdluli MVP
Ayanda never shies away from bold fros and bright hair colour. It's safe to say that this DJ's hair always packs a punch. While paving her way as a radio and club DJ, she also mastered the art of pulling off the most daring of reds. In fact, her hair is so larger-than-life, it deserves its own TV slot.

3. Red faux hawk
She's known for big, bold natural hair that she shows off in a range of reds.

Image Source: drinksfeed.com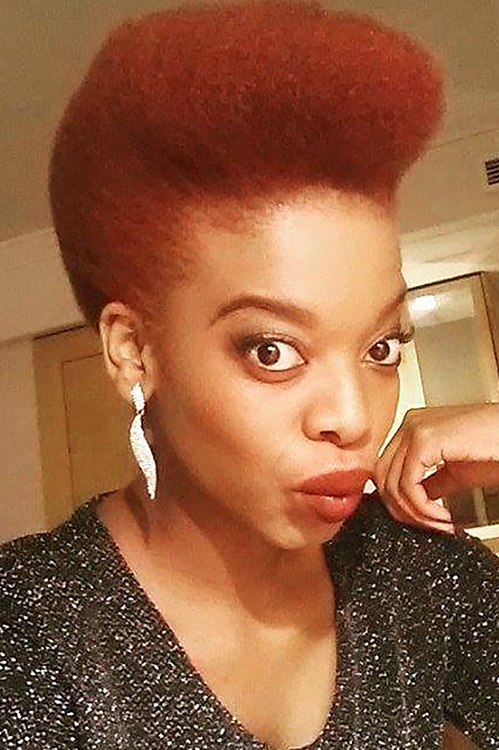 4. Red comb up
If you're feeling this look, why not try the Super Auburn from the Inecto Colours range?
Image Source: zkhiphani.co.za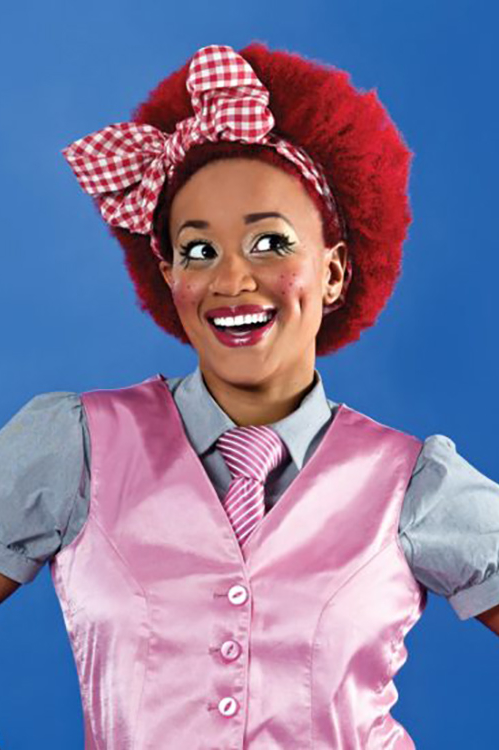 Renate Stuurman
With her deep dimples and gorgeous big hair, big and small screen actress Renate Stuurman is hard to miss. She's always given us fro goals regardless of the TV or movie role she was in. Traditionally she's coloured her hair in browns and blacks. Occasionally she's surprised us with red which looked amazing against her caramel-coloured skin. She pulled off this bold colour when she performed at a production called Junkyard Joyland years ago and it was on fire.

5. Rosy red fro
Renate Stuurman.

Image Source: gauteng.net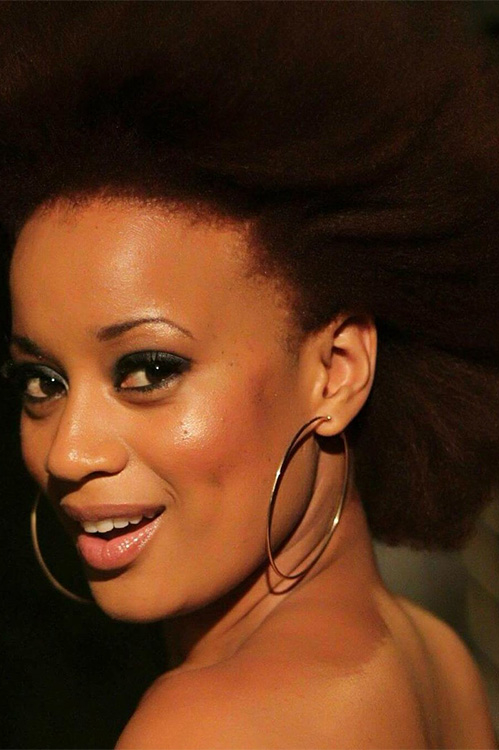 When she's not going super bold, she plays with brownish red shades too.

6. Cornrows and fros
Here she's rocking an earthy red.
Image Source: twitter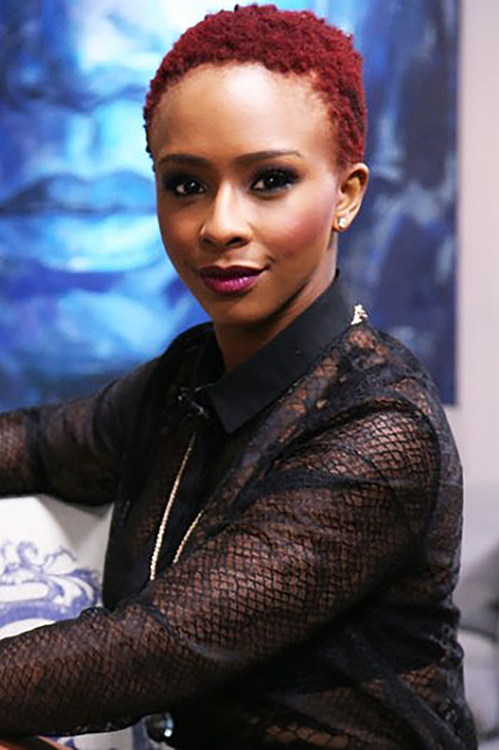 Boity's short red crop
Boity has never disappointed in the hair department. She's served us plenty to envy from long weaves, curls and braids. And when she goes short, she keeps it sizzling hot.

7. Coily in red
Boity is turning up the heat with a touch of red. If this bold colour is on your to-do list why not try Inecto's Cherry Red?


Image Source:  zkhiphani.co.za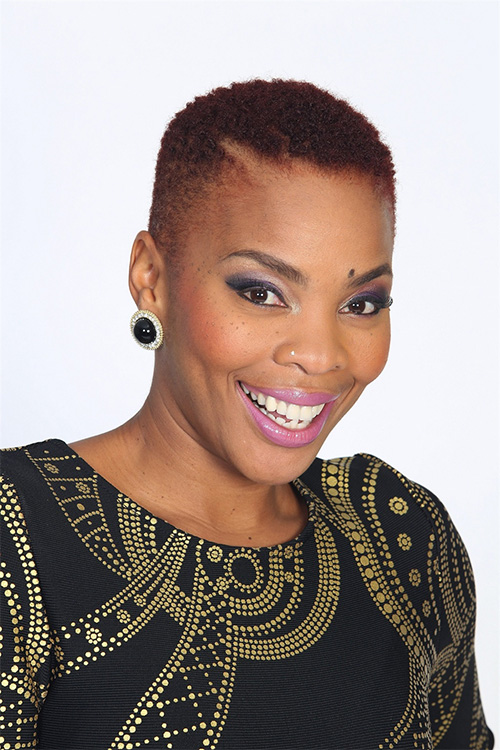 Masechaba's fade haircut
This list wouldn't be complete without the stunning Masechaba Ndlovu. She's a pro at looking sexy in natural hair. With her, the shorter it is, the better.

8. Red fade cut
Someone call the fireman, this girl's on fire!
Image Source: yaasomuah.com 
We hope you're ready for a change and we hope it's for red. Choose from
Inecto's Cherry Red, Super Auburn or Ruby Red.
Once you've got the colour for you, go over to our
Facebook page
and share a selfie of you in your new shade. We can't wait to see your new colour!

Follow Inecto on Facebook and Instagram!
Comments