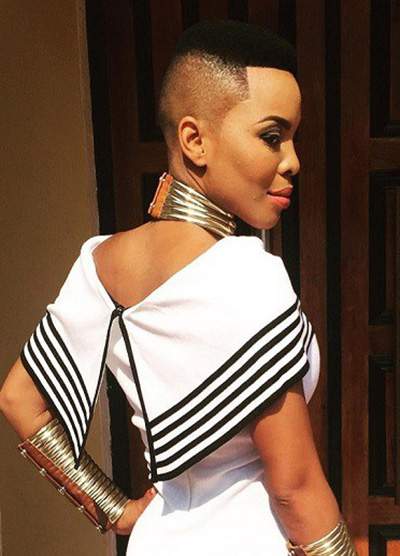 "I am a queen crowned in my #Prettystrands."
Masechaba Ndlovu. Loot Love. Bonnie Henna. One look at these queens lets you know that natural hairstyles reign supreme. These three ladies celebrate their natural hair in the most unique and beautiful ways. We've chosen six hairdos that securely place these ladies as our celebrity hair crushes.

Image Source: zkhiphani.co.za
Masechaba Ndlovu and Bonnie Henna twinning.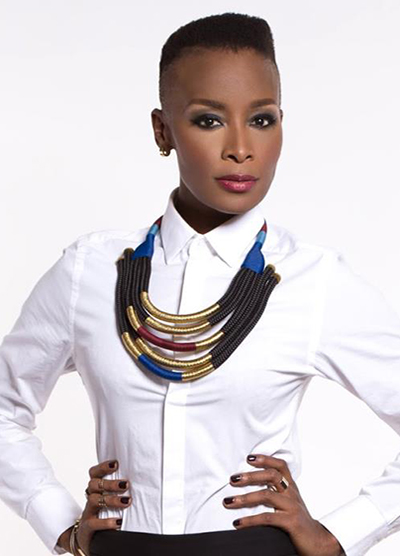 Bonnie Henna
Golden Horn Award winner. Style Crush. Bonnie Henna is drinking from the fountain of youth. At 38, her flawless bronze skin and chic style give us plenty to envy. Her hair has always been simple yet elegant. She's gracing local and international screens while embracing her natural hair and has styled it in so many versatile ways. These are the looks we're crushing most on.

Leaning tower of fade
This style is one of our faves because she turned a traditionally masculine haircut into a powerful female statement. We love it.
Image Source: news24.com
Not all fades are created even.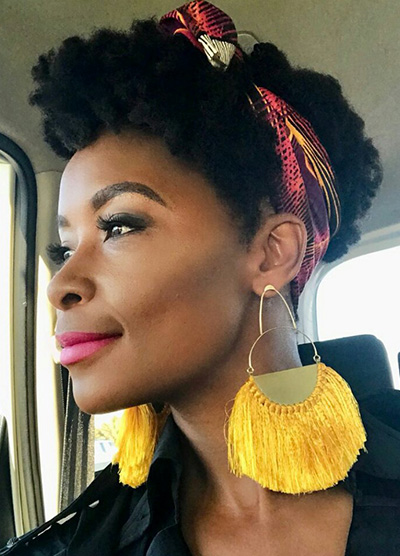 Pin-up fro
There's nothing quite as refreshing as dressing up your natural coils in a cute headscarf and bringing it all together with statement earrings. If you want to copy the look, why not steal the show with Black Velvet from the Inecto Plus range?
Image Source: vlmagazineng.com
Full, thick and textured fro.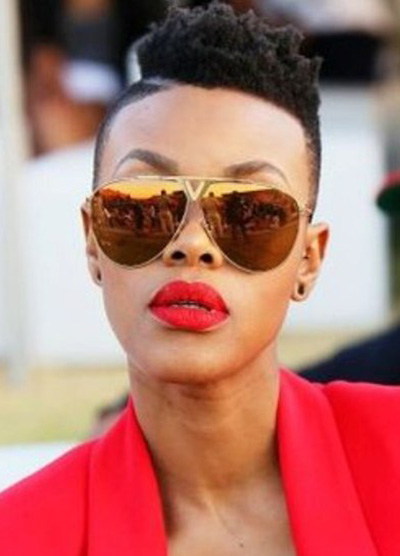 Loot Love
Next up is Luthando Shosha, best known as Loot Love. She's a tall babe who makes a bold statement on Live Amp and pretty much everywhere else. Her trademark is the fade, but she brings a fresh take on it that we just can't get enough of.
Fade on lock
Fade cuts are cute. Loot love takes it a step further with a fade cut combined with locks making the hairstyle gorgeously edgy.
Image Source: youthvillage.co.za
Red blazer. Red lips. Sizzling hot cut.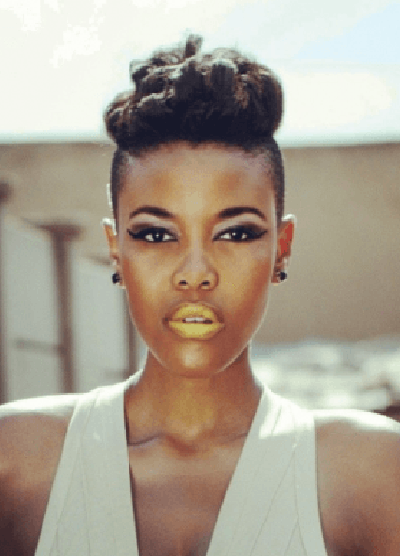 Curls on top
She may be 'au naturale', but she doesn't shy away from adding hair pieces or braids to change things up.
Image Source: bona.co.za
Simple on the sides, party on the top.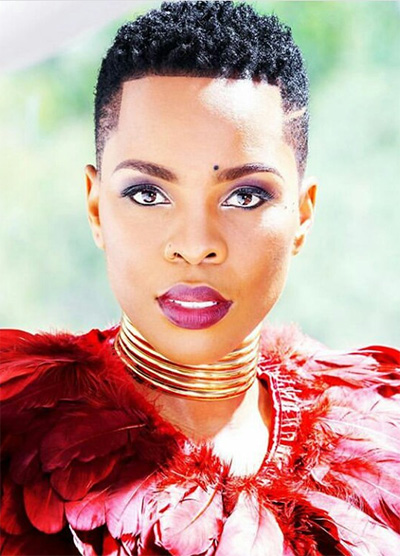 Masechaba Ndlovu
Masechaba (coincidently means mother of the nation) was born in Zambia and raised in the USA and SA. She's lived an interesting life. She's taking over the airwaves with her great voice and gracing our screens with her acting and presenting flair. She's given us plenty to aspire to.

Her hair has not disappointed either. From sizzling hot hair colours to perfect barber cuts, the queen of talk has also given us a fair share of hair goals. These are the two we adore the most.
Image Source: ghafla.com
Mother of the nation.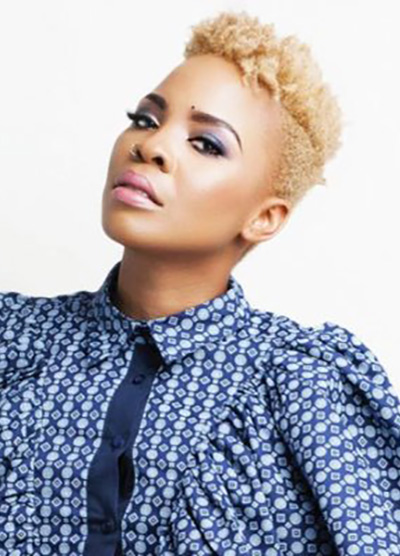 Blonde fade
The fade is once again making an appearance in this article because let's be honest, it's such a trendy look. To get a similar bold shade, go for Inecto Plus Sunkissed Blonde.
Image Source: twitter
Bold in blonde.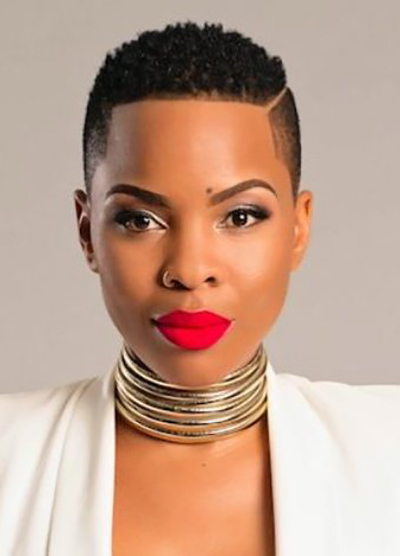 Clean cut
This haircut is epic. With its perfect edges, trims and iconic 'madiba cut,' it's both feminine and easy to maintain. It's pretty much a spray, brush and go. Depending on how fast your hair grows, you may need to go back to the salon to have it trimmed to maintain its awesomeness.
Image Source: owens.co.za
Madiba Cut.
We hope these three gorgeous ladies gave you hair inspiration for the rest of the year. Now you have a cool style to show off every few months. For more hair to crush on visit: Facebook.

Follow Inecto on Facebook and Instagram.
Comments