World-renowned painter Vincent Van Gogh once said, "I know nothing with any certainty, but the sight of the stars makes me dream." So when searching for ideas on how to style your natural hair, what better place to look than at the stars? Here is the ultimate guide to achieving celebrity-inspired natural hair.
Local is Lekker
Hair inspiration can be found just about anywhere! So we've kept it close to home with these local celebs that have us green with envy.
Pearl Thusi's Afro Attraction
From local radio jock to international TV star, Pearl Thusi's is taking the entertainment world by storm! Apart from her killer acting skills, Pearl's natural hair is on point! We love how she effortlessly rocks her afro with any outfit.  This style is simple and does not require a lot of product and styling.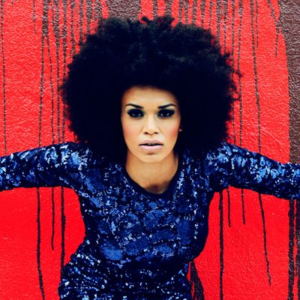 Keep It Edgy Like Nandi Madida
Having short hair doesn't necessarily mean you have to always play it safe. Sometimes being a little drastic can work wonders for your hair game. Case in point; Nandi Madida. This silver screen sweetheart is a trendsetter when it comes to natural hair looks. Why don't you give this celebrity inspired hairstyle a try?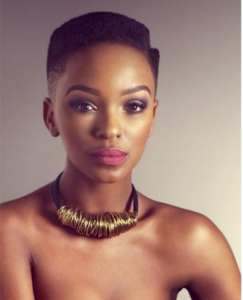 Nomzamo Mbatha's Front & Centre Curls
If you have long, natural hair and aren't sure of what to do with it, take a leaf out of actress and model Nomzamo Mbatha's hair look book. When she's not letting her gorgeous tresses flow freely, she opts for an updo. If you're rocking this look be sure to add some hair accessories or your favourite traditional beads take centre stage, by tying you up in a high afro bun and then in front as a headband to your crown.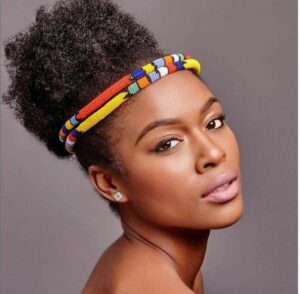 International Love
If you're looking for more ideas on how to style your natural hair, take a few tips from these international celebrity inspired, natural hairstyles!
Tamera Mowry's Take On Cropped Curls
For many, Tia and her twin sister, Tamera were childhood TV star favourites. Since their Sister Sister days, the pair have been both fashion and hair icons. If you're looking for a simple, low-maintenance style for your natural hair why not rock Tamera's take on cropped curls? The short style means minimal effort when it comes to styling and hair care.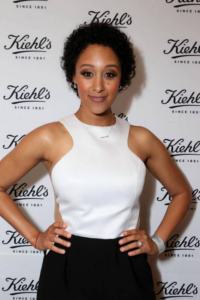 Less Is More for Lupita Nyong'o
Sometimes the most outstanding hairstyles can take the least amount of effort. That's why we love award-winning actress Lupita Nyong'o's simple approach to natural hair. When we think of celebrity-inspired red carpet natural hairstyles, Lupita is our hair goals brought to life. She shows off her natural hair with styles that can go from daytime chic to afternoon glamour.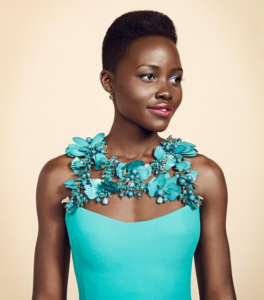 Janelle Monáe Keeps It Up Top
And just when you thought you've seen it all when it comes to celebrity-inspired natural hair, in comes Janelle Monáe! The gorgeous singer and songwriter takes her natural hair to the next level. Janelle embraces the French knot, a timeless classic, and adds her own personal elegance to it.
Image source: talkingtexture.com
Now that you've found celeb-inspired looks for your natural hair, why not add a little colour with our Inecto Ultra Gloss range!
With up to 100% grey coverage, Inecto Ultra Gloss is the all-in-one natural hair care solution your hair has been waiting for. Formulated with Coconut Oil, Honey and amazing Baobab Oil, this revolutionary hair colour will leave your hair looking sleek and shiny.
Choose an Inecto Ultra Gloss shade that reflects the gorgeous you and live a colourful life, naturally!
Keep in the loop about all things hair by our social media pages: Facebook. Instagram.
*ALL IMAGES SOURCED FROM PINTEREST. *
Comments