Whether you're a guest at a wedding or the bride, a wedding hairstyle is one of the most important and outstanding pieces of the day. Narrowing down our options to the ones that look the best in each category, we have put together a list with what we think are the 5 best wedding hairstyles this season.
1) The braided up-do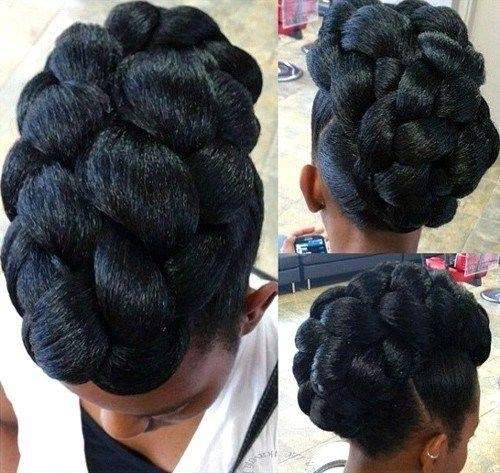 This chic up-do is perfect for a classic look with natural black colour from our Super Black Naturals range or a bit of Hazelnut Brown, that can do no wrong and if you're looking for a romantic yet simple style that's perfect for you, here's how to achieve this look:
1. Part your hair into a half ponytail and secure with a hair tie.
2. Do the same with the bottom half, braid both ponytails and secure them in the middle of your head with bobby pins.
3. Once they're secured, puff the braids out by pulling them slightly. Remember that if you would like a little more volume and opt for a weave, make sure it is 100% natural human hair, that way you get the best result with styling and colour.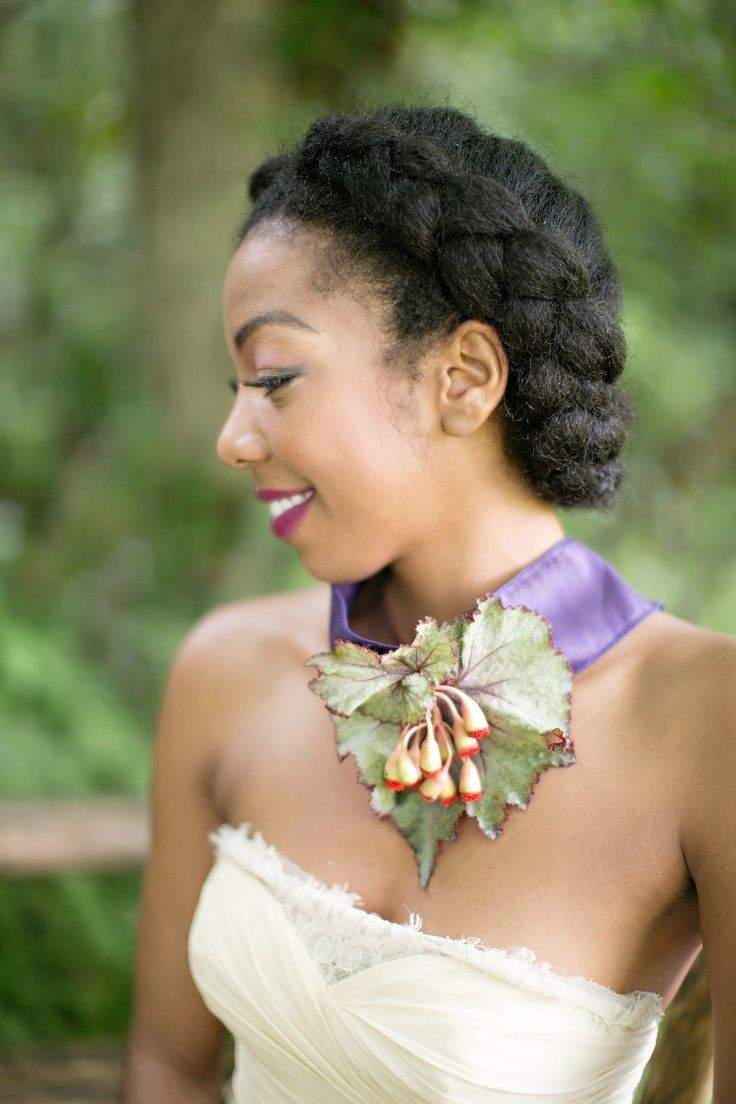 You could also try braiding it down the side of your head for a softer, romantic feel.
Or add a beautifully simple bridal crown and braid it into a chic up-do bun.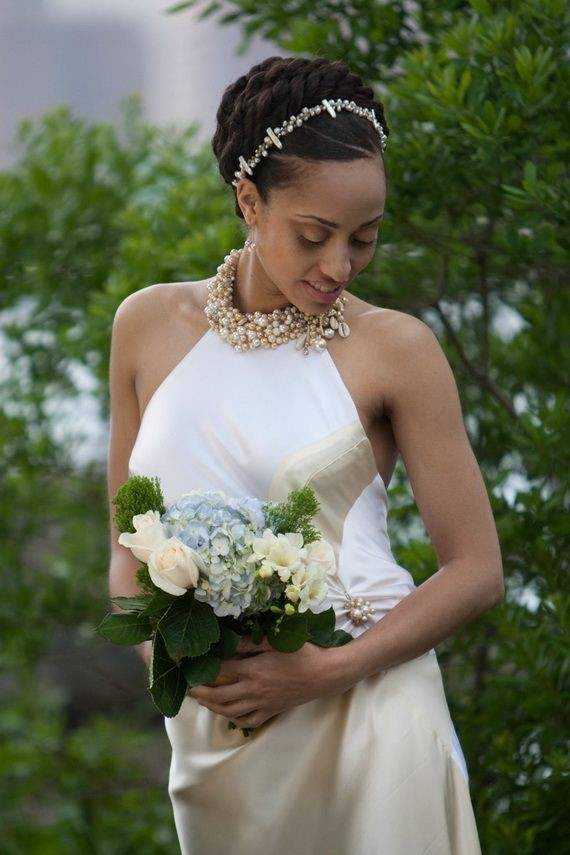 To achieve this look, simply part your hair starting from one ear, going across your head. Tie up the bottom half with a hair tie and form a bun with the ponytail.
Once you're done, randomly pin the loose hair around the bun to create a romantic and wispy look.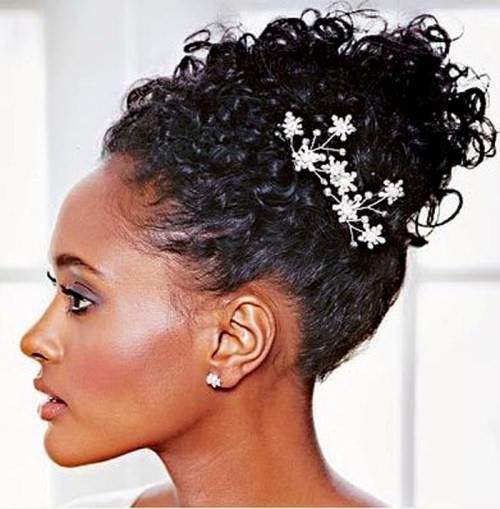 2) Natural side 'fro
For the bride or guest that's a bit more on the funky side, this one is your gem and for a little extra glam, go for our Hazelnut Brown hair dye from our Inecto plus range, to really make it pop.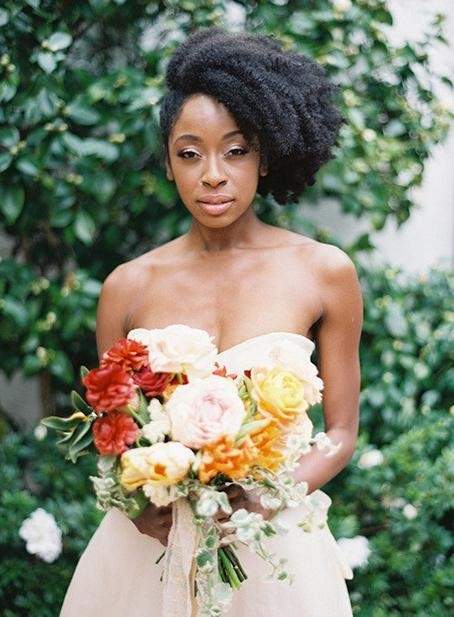 1. Simply make a side path and then backcomb one side of your hair.
2. Secure it with a few bobby pins, fluff out the other side of your hair and add a pretty piece of hair-bling for the final effect. It's simple, easy and keeps you fresh.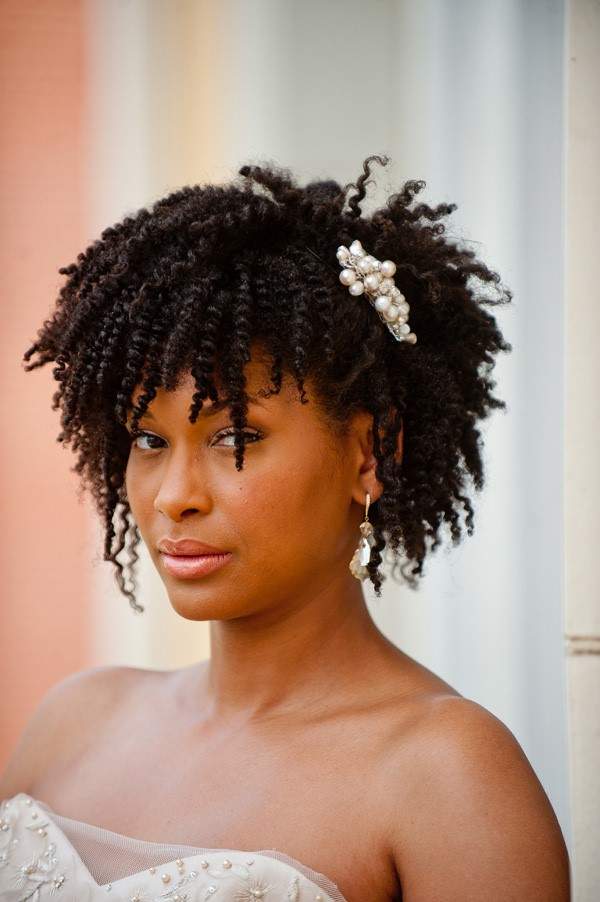 3) The chunky twist up-do/Dreads for days
If you're into bold statements, twisted braids, gorgeous dreads and maybe even a little colour, this one will be the perfect finish to your big day. Our Cranberry Cocktail hair colour from our Inecto Colours range is the colour that compliments this style the best.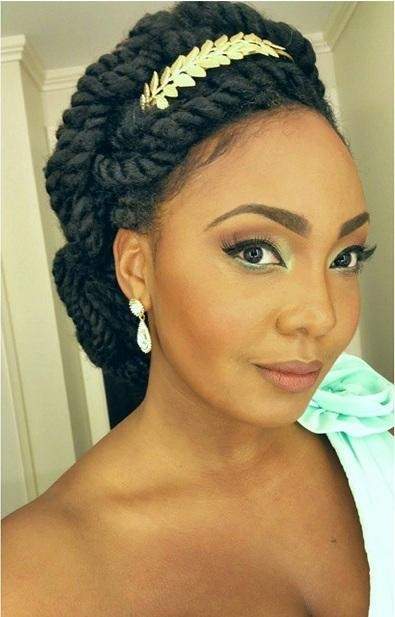 1. Side-part your hair and then tuck the bottom half of your twisted braids into a bun at the nape of your neck. Secure with bobby pins.
2. Then take the top half, twist it over the bottom bun and once again, secure with bobby pins.
3. Add a simple gold flower hairpiece to finish the look.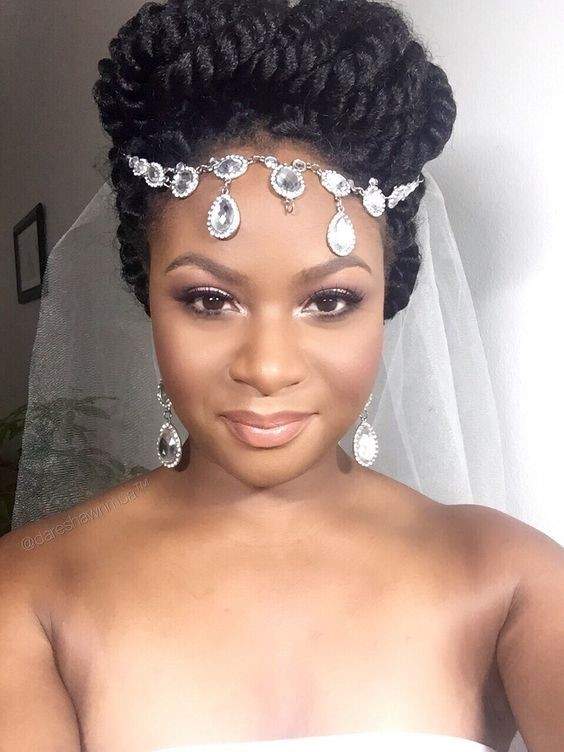 4) Short and sweet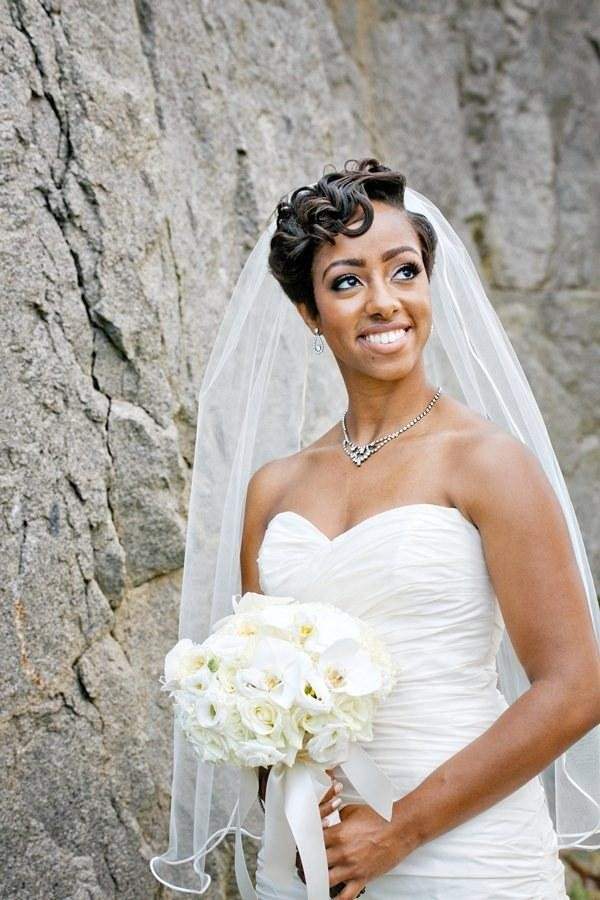 If you rock your hair short and sweet, this one will not only add a little more curls to your day, it will still let your trendy personality shine through and if you're feeling a little braver, try our Just Copper hair to compliment your hair on your perfect day, you can achieve it this way:

1. Side-part your hair, backcomb the bottom sides to smooth it out and secure with bobby pins.
2. Tightly curl the top part that's hanging loose and then lightly pull the curls to spring it out.
3. If your hair is already very short, you can in a weave for volume, but make sure it's 100% natural human hair for the best results when heating and colouring. Add on your veil for the finishing look and you're aisle ready!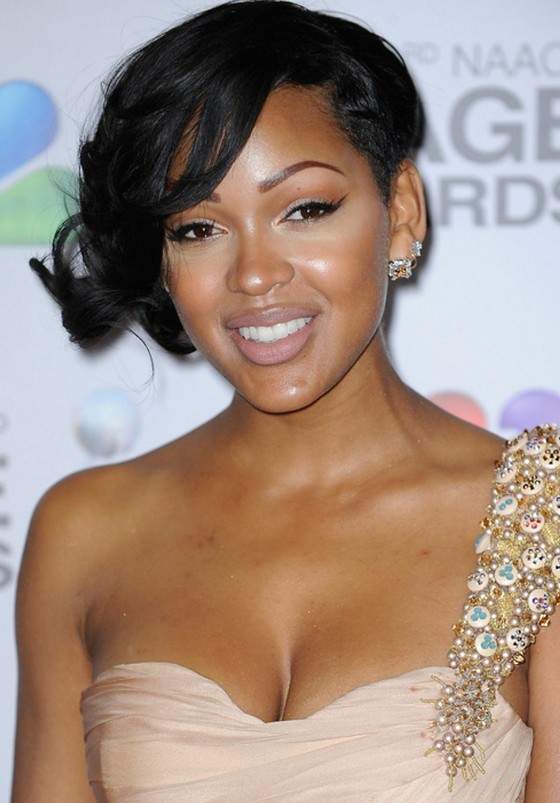 Try the pixie cut and a sweet side curl for a softer look on your big day.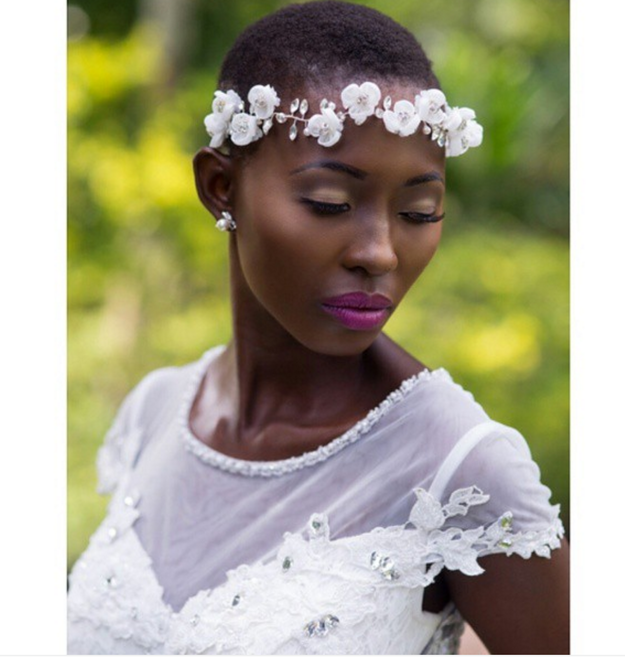 If you're feeling particularly bold, the buzz cut is a wonderful way to showcase your individual style on a day that's all about you. Finish it off with a flower crown and you're now aisle ready!
5) The simple side curl
Popular through the ages with every bride, the side curl with a touch of Hot Chocolate from our Inecto Colours range, is never a miss. This one is romance and class all in one. Get it right with these steps:
1. Tightly curl your hair and part it to the side, then take the side with less hair and backcomb it so that all your hair falls to one side.
2. Secure it with bobby pins, spray with hairspray to make sure it lasts; and for a finishing touch add a bit of hair bling to the side with the curls. Voila!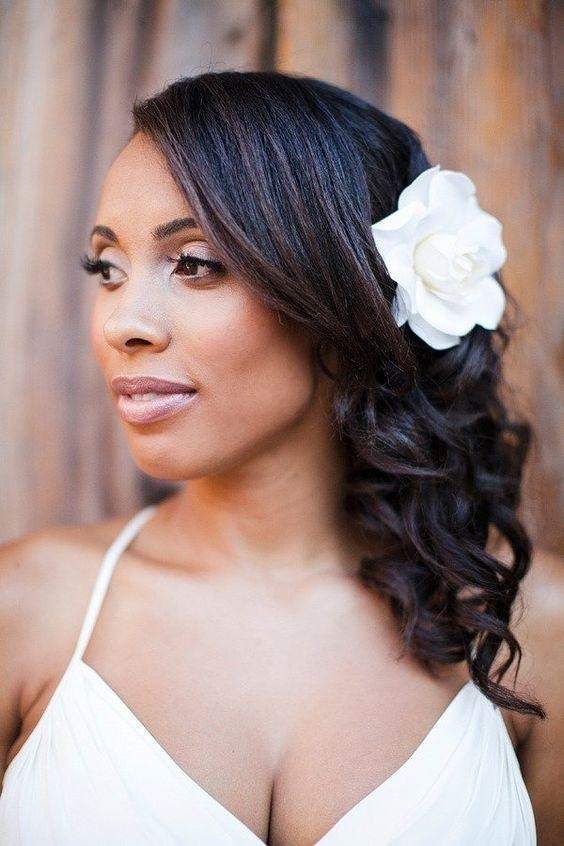 Weddings are special for everyone from the bridal party to the guests and everyone wants to look good.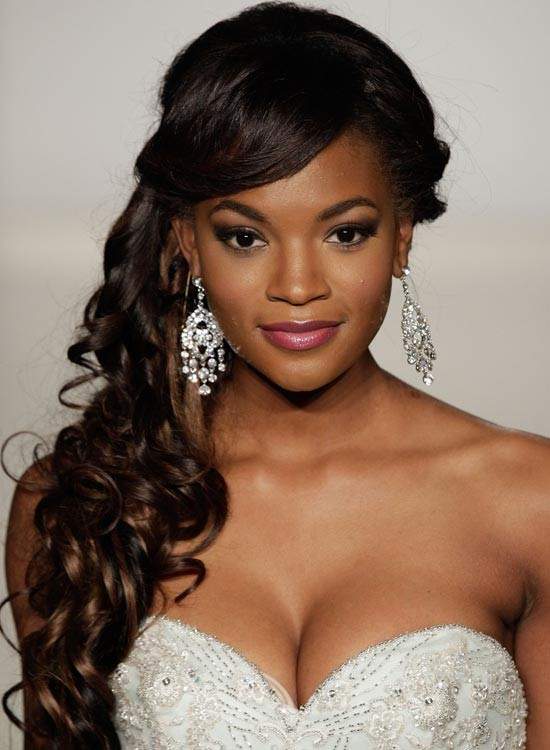 At the end of the day, if you're happy, that's all that matters. One thing is for sure you'll look beautiful no matter what wedding hairstyle you choose!
If you liked this article and would like more hair tips and styling options, check out our site at www.inecto.co.za for more pieces of 'hair-spiration'.
Keep in the loop about all things hair by our social media pages: Facebook. Instagram.
Comments