Don't let your hair down this winter, and keep it healthy with these hair care tips. The colder season brings a need to adjust your hair regime. Your hair dries out, just like your skin does. That's why it's important to take extra care of it.
1. Shampoo and Condition
Establish a regular shampoo and conditioning regime. Now is the time to go for deep conditioning treatments and hair masks. Your hair is being exposed to dryness and dust, so extra attention is required.
Shampoo your hair at least and use conditioner every week and use a hair treatment every two weeks. Be careful not to wash your hair more than once a week, so as not to strip your scalp of its natural oils.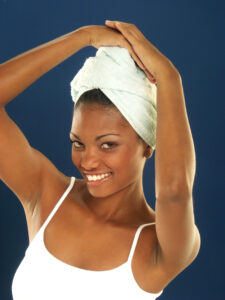 2. Moisturise
Use a hair food/oil on your hair twice a day and drink lots of water. You can use Castor, Jojoba, or Coconut oils, which can be bought at local health and beauty shops. By doing this you lock in the moisture for longer.
Speaking of oil, if the itch to colour has got you, do it with a shade from the Ultra Gloss range. Each shade is enriched with baobab oil, honey and coconut oil for naturally shiny and healthy-looking hair.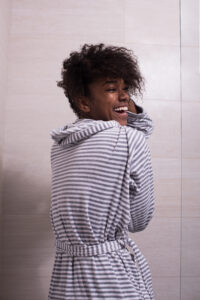 3. Trim your hair
With dry weather comes breakage. Be prepared. Split ends are also on the horizon, so don't let them catch you off guard. Get your hairstylist to trim off your ends every 6-8 weeks, depending on how quickly your hair grows out.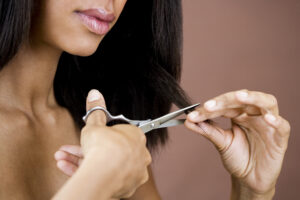 4. Treat your hair
If you're relaxing your hair this winter, be sure to treat it every two weeks. Why don't you get a colour from Inecto Unlimited? With this colour range, it's safe to relax and colour your hair, on the same day.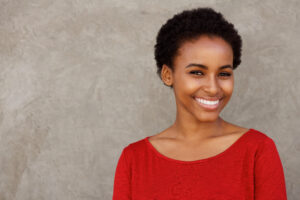 5. Easy on the heat
Stay clear of curling irons and hair dryers when styling your hair. If you're looking to texture or stretch your hair, plait it into Bantu knots. This is a healthier way to treat your crown.
The chill also means that no matter where you go, you'll come into contact with heaters and air conditioners. Protect your hair from these factors. Also, stay out of the sun. These rays can affect you, even on a cloudy day. Use hair food/oil on your hair and scalp to protect it.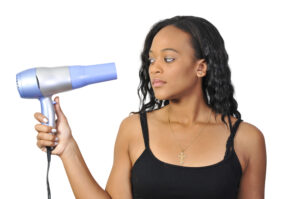 6. Cover up in cold weather
Embrace the beanie, hat or head wrap. Ensure that you wear a scarf underneath to protect your hair against pulling. You can accessorise in a range of colours and styles to match your outfit of the day. Ensure that you've moisturised your hair before you wear your chosen headgear for continuous moisture throughout the day.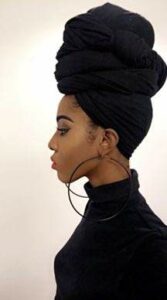 7. Try a protective hairstyle
If you're not much of a hat lady, then consider a protective style. This hairdo keeps your ends tucked away while still looking glam. By design, these hairstyles require little daily maintenance.
Their biggest benefit is that they encourage hair growth. This is because your hair isn't constantly being manipulated, which often leads to hair shedding. Consider cornrows, box braids or a weave, whichever is the best fit for your personal style. Don't forget to use hairspray to maintain the style.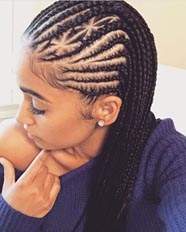 8. Bonus – Feed your hair with the right nutrients.
You've washed, conditioned, moisturised and stayed away from heat. Did you know you can eat your way to better hair too? Make your way to the kitchen, because we've got a list of foods that will give your hair the boost it needs:
● Spinach, broccoli and other dark leafed vegetables are an amazing source of A and C. They assist your scalp in producing sebum, which acts as hair's natural conditioner.
● Legumes and beans are also a winner. Not only do they give you a fair share of protein, but they're also bursting with other essential nutrients such as zinc and iron. So, go on and slow cook that bean soup for healthier hair.
● Do you know what's the secret to thick hair? Nuts. Almonds, cashews and pecans are all a good source of zinc. This nutrient is essential for hair growth.
Our haircare tips should see you through this winter. Tell us what YOUR secret to maintaining healthy hair is. Visit our Facebook or Instagram page to share your tips and tricks.
Comments